8 Raciest Super Bowl Commercials of All Time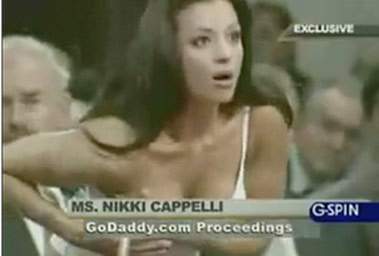 In recent years, Super Bowl TV commercials have become more and more steamy and salacious. The sexual undertones and innuendo of these ads simply prove extremely popular with audiences and practically guarantee to get people talking about the brands behind the boldness. Whether they featured scantily-dressed supermodels like Cindy Crawford for Diet Pepsi or were flat-out rejected for broadcast like the parody on porn for PETA, advertisers have never shied away or been shy about the fact that sex sells and that turning people on will keep them tuned in to the brand. For a peek at the eight sexiest Super Bowl TV commercials, NBCNews.com compiled this list and look at the hottest in history.
Noxema

Diet Pepsi

Holiday Inn

Bud Light

PETA

ManCrunch.com

GoDaddy.com

Bud Light

To learn more about the power of creative TV commercials, contact MDG.
MDG, a full-service advertising agency with offices in Boca Raton and New York, NY, is one of Florida's top integrated marketing agencies. Our 360° approach uses just the right mix of traditional and digital marketing to reach your advertising goals. While some industries may fare better in print or TV, and others online, we strive to create a balanced approach, where traditional and digital marketing efforts support each other and your message is tailored to the medium. To learn more about the latest trends in marketing and advertising, contact MDG.
Read more at NBCNews.com.