Radio Plays to Advertisers' Need for High Returns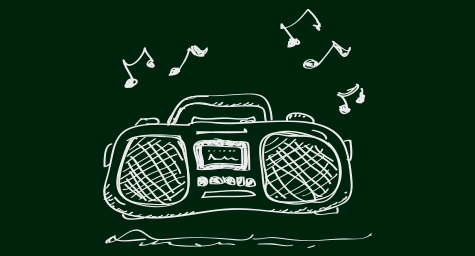 Despite the momentum of new digital media, traditional forms like radio advertising continue to channel high returns. This was the primary finding of a recent Nielsen sales-effect study of radio's return on advertising spend in the four retail categories of mass merchandisers, department stores, home improvement shops, and quick-service restaurants. Based on the category and consumer, radio advertising could increase a store's sales by up to 49%. Nielsen.com posted more on the study that has advertisers listening closely about the high returns of radio.
Tuning In to the Sales Driven by Radio
In the study, the researchers measured the retail sales resulting from radio exposure by examining data from Nielsen's Portable People Meter panel, along with their Nielsen Buyer Insights credit and debit card data. They divided respondents into two groups with identical demographic traits and buying-behavior histories. The only variable between the groups was their amount of radio exposure.
The results of the study showed that radio exposure positively impacted bottom-line sales and led to new shoppers in all four retail categories.
Airing the Results in Each Category
Of course, different retail categories saw different rates of return on their radio ad spend. Of the four retail categories analyzed, these were the impressive results:
17-to-1 Return for Department Stores: Four department store brands earned the highest rate of return in the entire study. They saw a 10% increase in overall sales due to higher volume of buyers and greater transaction totals.
16-to-1 Return for Mass Merchandisers: Two mass merchandiser retailers in the study earned this high rate of return on ad spend from customer exposure to radio ads. They saw increases in both the number of buyers and total amount spent in each transaction.
10-to-1 Return for Home Improvement Shops: Further demonstrating radio's outstanding return on ad spend were two home improvement store brands.
3-to-1 Return for Quick-Service Restaurants: Thanks to exposure to radio campaigns, three quick-service restaurant brands had an average of 6% more buyers.
According to Carol Edwards, senior vice president, media analytics for Nielsen, "Reaching 93% of all U.S. adults every week and playing a leading role in consumers' purchasing decisions, radio has the ability to positively impact campaign results."
Learn why your brand should be all ears about radio advertising's impressive returns. Contact MDG.
MDG, a full-service advertising agency with offices in Boca Raton and New York, NY, is one of Florida's top branding firms. MDG's capabilities include print advertising, direct mail marketing, branding, logo design, creative, media buying and planning, TV and radio advertising, outdoor, newspaper, digital marketing, website design and development, online video advertising, infographic development, email marketing, video marketing, mobile marketing, content marketing, social media marketing, paid search marketing, and SEO. To learn about the latest trends in advertising and branding, contact MDG.