Recent Research Reveals How Travelers Really Plan Their Trips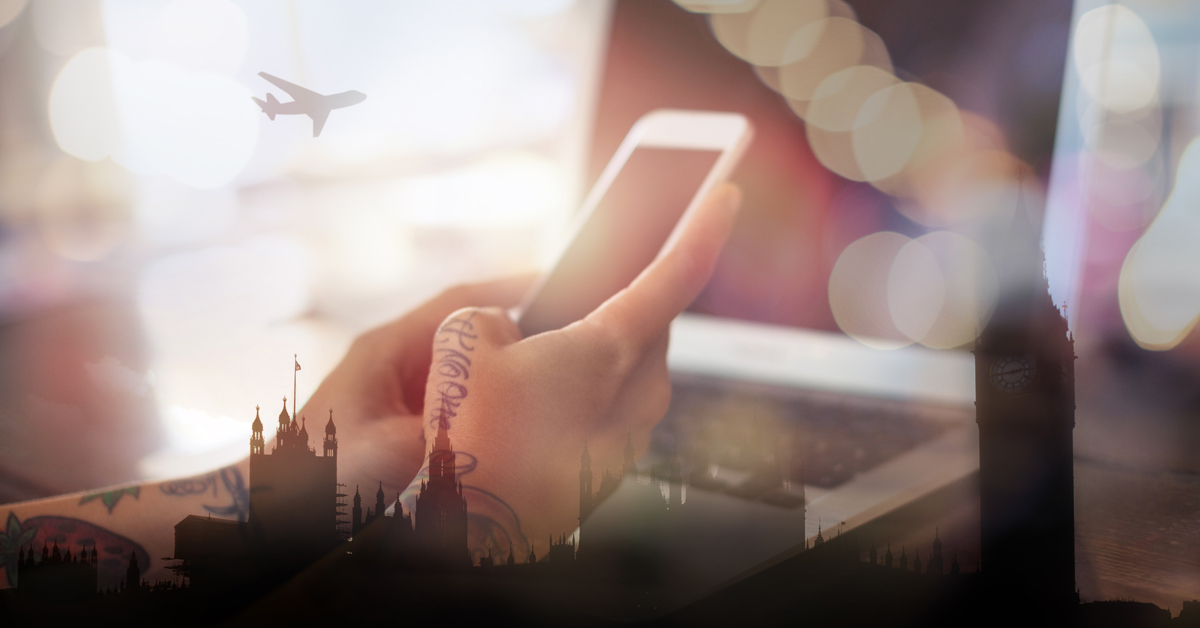 Today, travelers have a world of options to seek out inspiration and information on hotels and travel destinations. Yet, a recent report by TrustYou revealed that most travelers rely on search engines like Google to guide them on their travel planning journeys. The research provided details on the places that travelers prefer to search and stay. TNooz shared more of the results to show how travelers are choosing to explore their travel options today.
For the research, respondents were comprised of U.S. travelers that reported traveling and booking accommodations online at least once over the last year. On average, 71% of the respondents had booked leisure travel between one and three times. Meanwhile, 51% had also made trips for business, which was almost 10% higher than the number of business travelers last year.
Accommodating Travelers' Preferences
Today, travelers have a plethora of different choices for accommodations, both mainstream and alternative. While mainstream hotels and resorts have traditionally received the majority of travel business, the sharing economy introduced a variety of alternative accommodations that have been extremely appealing to certain travel audiences and have been growing in popularity. Even with the arrival of alternative accommodations, hotels continue to stay on top with the majority of travelers; the report revealed that 86% of respondents frequently booked hotels for their travel journeys. Resorts and motels earned 34% of the travel market, while around 10% of travelers opted for alternative accommodations like B&Bs, apartment rentals, and home-sharing options.
What Inspires the Desire to Travel
When beginning the journey for travel inspiration, almost half of respondents relied on Google for travel ideas, while around 42% looked to online travel agencies and Facebook. And once presented with options for accommodations, how did travelers pick which place to stay? According to the report, the primary factor was the nightly rate, followed by the hotel's average review rating or "TrustScore," and then its class. Interestingly, 88% of travelers sorted through hotels that had a TrustScore under three stars, while 32% filtered out any hotels with a TrustScore less than four stars.
Where Travelers Do Travel Research
Search engines have stayed the top place to search for travel, with 91% of travelers using search engines to seek out travel accommodations. Of the various search engines available, 81% of respondents preferred to search for travel ideas and information on Google. Not surprisingly, certain keywords were searched much more often than others. In the search for hotels, respondents relied on the following keywords:
57% used "hotels"
49% relied on "location"
31% opted for "hotels and location.
Exploring the Online Option for Booking
The convenience and instant gratification offered by the Internet means it should come as no surprise that a growing numbers of travelers are opting to book accommodations online. As a result, there has been an increasingly intense battle between hotel websites and meta-search engines for online hotel bookings. The research found that respondents had most frequently used Expedia and Hotels.com to book online, followed by Travelocity, TripAdvisor, Google, and Priceline. All of these online resources were used more often than the hotel's proprietary website.
Discover the latest trends in hospitality marketing. Contact MDG.
MDG, a full-service advertising agency with offices in Boca Raton and New York, NY, is one of Florida's top hospitality marketing companies and branding firms. MDG's core capabilities include advertising, branding, logo design, creative, infographic development, digital marketing, creative media planning and buying, radio and TV advertising, website design and development, email marketing, mobile marketing, content marketing, social media marketing, and SEO. To stay on top of the latest trends in travel marketing and advertising, contact MDG.