Recipe for Holiday Pay-per-Click (PPC) Success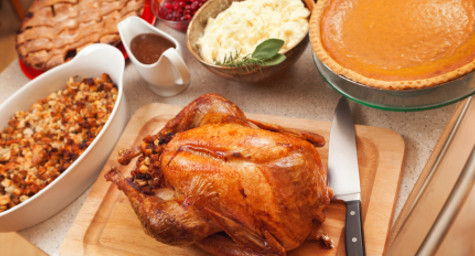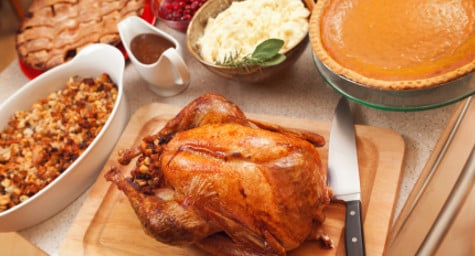 It's never too early for digital marketing professionals to start cooking up their pay-per-click (PPC) search campaigns for the holiday season. To ensure that they're serving up the most appealing search strategies, MediaPost.com offered the following eight tips to help fulfill the goals of a brand's specially prepared PPC search campaigns.
1. Prepare for a Feast of Online Shoppers on Thanksgiving – Get ready for a flock of online shoppers on Thanksgiving. Recent research showed that online shopping that day delivered a 40 percent rise in sales revenue and a 28 percent leap in PPC conversion rates over the prior year. Such online shopping momentum has led many retailers to launch their Black Friday early, so get PPC budgets on the table in time for the festive frenzy.
2. Keep an Eye on What The Competition is Dishing Up – Retail PPC budgets in the U.S. jumped 22 percent during the holidays last year in an effort to stir up seasonal sales. This year should be no different, so stay on top of the competition's efforts in order to spice up search campaign components if necessary.
3. Add Appealing Sides – With online shoppers actively seeking the best deals and promotions, garnish the main offerings with specials like free shipping or bundle deals to make merchandise even more enticing to consumers.
4. Serve Up Something for Those On the Go – Mobile devices delivered approximately 15 percent of all retail PPC clicks during the 2011 holiday season. Since the popularity of mobile among both consumers and companies has increased in 2012, make sure to have search campaigns that are specially created for customers shopping via smartphone, tablet, or other mobile means. In addition, think of mobile as a tool for online shopping research, information, and social media sharing rather than assuming that it will follow strict conversion guidelines.
5. Make Sure Everything is Ready at the Right Time – Create a PPC dashboard so the entire marketing team can schedule reports to be regularly sent regarding all key metrics, including SEO performance and side-by-side PPC. It's also smart to set alerts for when search campaign activity reaches irregular levels.
6. Know What You Have on Hand – Rather than trying to keep track of each specific campaign ingredient, use real-time technology to sync the key brand assets and inventory catalog with the various PPC search campaigns. This will ensure that ads and keywords are in tune with the promotions and products that are currently being served up.
7. Expect to Spread Out the Feast – Online shopping after the holidays can be just as strong as during, so make sure that PPC search campaigns extend well beyond the basic holiday season in order to capture and convert post-holiday online shoppers.
8. Be Thankful – With a tight economy and even tighter competition, give thanks for each keyword and campaign that results in a sale. It can be useful to develop an attribution model that shows the impact of every ad along the conversion path within PPC and other channels.
With an enticing menu of strategies and proper preparation, PPC search campaigns can deliver a taste of seasonal success.
To learn more about PPC and the latest trends in search marketing for successful holiday marketing campaigns, contact MDG today at 561-338-7797, or visit www.mdgsolutions.com.
MDG, a full-service Florida advertising firm with offices in Boca Raton and New York, NY, specializes in developing targeted Internet marketing solutions, exceptional creative executions and solid branding and media buying strategies that give clients a competitive advantage. Our core capabilities include branding, logo design, creative, digital marketing, print advertising, media planning and buying, TV and radio, Web design and development, email marketing, social media marketing, search marketing, and SEO.
Read more at MediaPost.com.