Reflections on 2012 Sustainability Milestones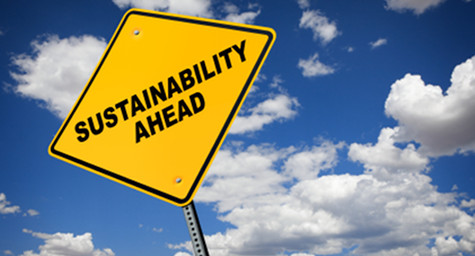 Sustainability became even more mainstream in 2012 as numerous global events made the issue one of worldwide importance. Major discussions and serious debate focused on the probable causes and possible answers to various aspects of sustainability and while solutions continue to elude us, the increase of awareness and conversations showed that sustainability has become a huge problem that demands global attention. From the abundance of green initiatives that focused on the issue over the last year, Mediapost.com compiled a list of the most meaningful milestones.
1. A New View of Climate Change – Almost three-quarters of Americans now believe that global warming is having an impact on U.S. weather. This finding from a recent study by Yale and George Mason University provided further evidence that the public is finally grasping the effects of climate change. Fortunately, companies have also become more aware as most Fortune 100 companies have publicly dedicated themselves to promoting green efforts that support renewable energy and decrease greenhouse gas emissions. In addition, the devastating effects of Hurricane Sandy brought out even more support from politicians, insurance companies, and UN scientists.
2. The Rally at Rio+20 – World leaders and conservation-conscious professionals met in Rio de Janeiro this past summer for the United Nations Conference on Sustainable Development, which was dubbed Rio+20. Their intention was to develop a green strategy that would facilitate environmental preservation, as well as promote social justice and decrease global poverty. One of the most notable results of the conference was the creation of a document that detailed the participants' political commitment to developing sustainable initiatives in the coming years.
3. Green Goals at the Summer Olympics – Sustainability was a top concern of last summer's Olympic Games and the organizer's efforts distinguished the event as the most sustainable Olympics in history. Their goal was reducing the overall carbon footprint of the hugely popular event and they achieved this by incorporating green measures through every step of planning and execution. It is hoped that their high standards of sustainability will set a precedent for future games.
To learn more about incorporating green advertising into your company's sustainability strategy, contact MDG.
MDG is a full-service advertising agency and one of Florida's top integrated marketing agencies. With offices in Boca Raton, FL and New York, NY, MDG specializes in developing 360° integrated marketing solutions that give clients a competitive advantage. Our core capabilities include branding, logo design, media planning and buying, TV and radio, print advertising, digital marketing, mobile marketing, email marketing, website design and development, content marketing, social media marketing, and search engine optimization (SEO). To stay on top of the latest trends in sustainability and green advertising, contact MDG.
Read more at Mediapost.