Republicans Connected With Social Media For 2012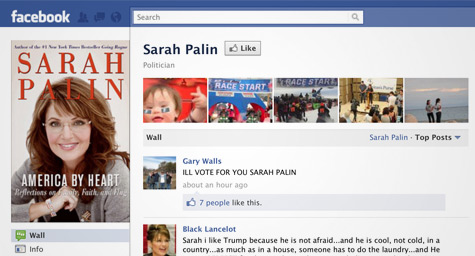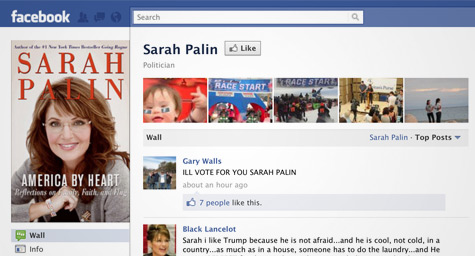 In 2008, Obama strongly leveraged social media and other online tools to win supporters and take office. Now, The New York Times reports that Republicans have caught up with Democrats in using social networks and technology and are ready to compete online in the 2012 election.
"This will be the first election in modern history that both parties are understanding the potential of the technology to change the results of the election," said Andrew Rasiej, co-founder of Techpresident.com, a blog that covers politics and technology. "Both Republicans and Democrats are ready to use online platforms and are no longer skeptical of its potential."
Republicans are realizing that online tools can do so much more than simply broadcast the advertising campaign's message, such as making it easier for supporters to donate online, to volunteer for work in the field, to assemble neighbors for chats and events, and possibly even develop new apps.
The GOP's interest in online initiatives was sparked in January 2009 when House Republicans made the decision to get into digital communications. Then, they moved quickly during last year's midterm elections to set up members and potential candidates on Twitter and Facebook.
Republican presidential contenders are already very active online. Mitt Romney has a website, a Twitter account and 845,000 fans on his Facebook page. Mike Huckabee and Representative Michele Bachmann use YouTube, Facebook and Twitter. Sarah Palin has an established presence on Twitter and 2.9 million Facebook fans, plus she just launched a new website that lets her supporters easily donate.
According to a study by the Pew Research Center for the Internet and Society, Republican voters matched Democrats in their use of social media, with 40 percent of Republican online users and 38 percent of Democratic voters turning to these channels to get involved in a political campaign.
While social media channels and digital tools will be important in the 2012 election, digital strategists are still planning a steady stream of traditional television advertising and direct mail. Both parties understand that digital and traditional strategies can be intertwined for maximum impact and reach.
Now that Republicans are better prepared to contend in the online arena, the 2012 presidential election may come down to the candidate that clicks best with voters.
MDG, a full-service Florida advertising agency, with offices in Boca Raton and New York, NY, specializes in developing targeted Internet marketing solutions, exceptional creative executions and solid branding and media buying strategies that give clients a competitive advantage.Our core capabilities include print advertising, branding, logo design, creative, digital marketing, media planning and buying, TV and radio advertising, public relations, Web design and development, email marketing, social media marketing and SEO. View MDG's creative marketing portfolio.