Research Signals the Success and Growth of Bluetooth Beacons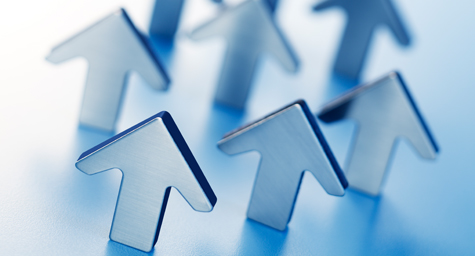 New research is sending an important message about Bluetooth beacons and their expected rise in use. According to a Juniper Research white paper on the state of digital retail marketing, Bluetooth beacons are proving to be extremely effective and successful with both retailers and customers. These beacons are yielding such remarkable results that industry experts expect the market to more than double to reach $362.1 billion by 2020. CMSWire.com shared more on how beacons will become a leading digital marketing method.
Benefits of Beacons
Bluetooth beacons provide personalized in-store experiences for shoppers, aligning micro-location technology with real-time purchase behaviors and historical data. They're able to prompt promotions such as coupons, ads, and additional product information. They can also collect customer data to further improve and customize the shopping experience. This approach is much more engaging and effective because it customizes the customer's experience, instead of bombarding them with general promotions.
The white paper showed that Bluetooth beacons provide an abundance of advantages, including:
A meaningful way for brands and stores to engage customers at the precise times they're shopping and making purchasing decisions.
Help stores monetize customer traffic.
More engaging customer experiences that deliver real value.
Much higher digital coupon redemption rates, especially in impulse purchases.
Leveraging Location
Location is the core of Bluetooth beacon technology, which uses special signals to locate and communicate with nearby Bluetooth-enabled smart devices. This technology allows marketers to send timely, relevant promotions, discounts, and ads to Bluetooth-enabled devices when they're close to signal transmitters. The transfer of this information can play a major part in a customer's in-store purchase decisions.
In fact, the white paper showed that digital coupons will have a significant role in the retail marketing mix as Bluetooth beacons expand. By 2020, nearly 1.6 billion coupons will be sent to consumers via beacon technology each year. This is a huge increase in comparison to the mere 11 million coupons sent to customers via Bluetooth this year.
A Beacon for Customers to Come Back to Stores
The high redemption rate of digital coupons proves that these offers are bringing customers back to brick-and-mortar stores, despite the abundance of online retailers. As a result, brick-and-mortar retailers are increasingly using Bluetooth beacons and promotions as incentives for customers to return to physical stores.
To maximize the effectiveness of these efforts, retailers are incorporating special loyalty and rewards programs into their digital coupons. Experts say that this tactic appears to be extremely effective.
In the future, as beacons become more advanced, the promotions will become more sophisticated. Retailers will start using customer data from multiple channels to develop hyper-personalized promotions and coupons to further customize the in-store experience.
This white paper sends a positive message to retailers about Bluetooth beacons and affirms that the value of this technology has gotten through to customers.
Keep up with the latest trends in digital marketing. Contact MDG.
MDG, a full-service advertising agency with offices in Boca Raton and New York, NY, is one of Florida's top branding firms. MDG's capabilities include print advertising, direct mail marketing, branding, logo design, creative, media buying and planning, radio and TV advertising, outdoor, newspaper, digital marketing, website design and development, online video advertising, infographic development, email marketing, video marketing, mobile marketing, content marketing, social media marketing, paid search marketing, and SEO. To learn about the latest trends in advertising and branding, contact MDG.