Restaurant Brands Turn to Social Media Fans to Help Develop New Products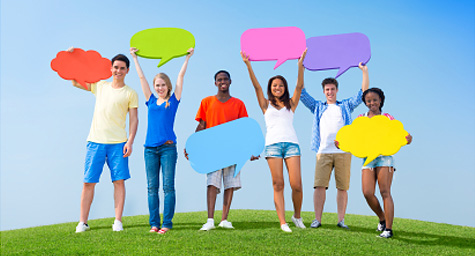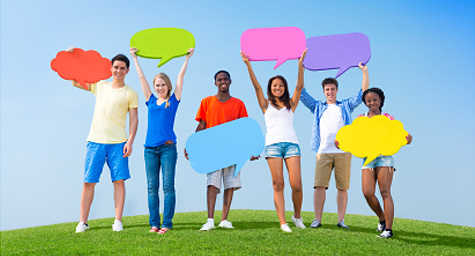 Social media has become an essential resource for restaurant brands for a number of reasons. For one, it allows brands to connect with their fans and build loyal relationships. Second, it helps a brand develop a unique identity that distinguishes it from competitors. Third, social media platforms help brands market their specialized and limited-time offerings directly to their targeted consumers. Today, restaurant and food marketing professionals are using social media for much more than promoting their products and have started relying on social feedback to develop their latest products, flavors, and promotions. QSRMagazine.com delved deeper into this social media ingenuity to show how brands are moving R&D out of the kitchen and into the crowds.
Asking fans for their feedback is a very smart move because restaurant brands are going straight to the consumers to see exactly what they want to consume. Simply engaging with fans and showing an interest in their opinions makes fans feel appreciated and encourages them to become advocates for the brand. Experts also believe that brands that work harder at this type of crowdsourcing are likely to achieve the highest ROI from their social media marketing practices.
More and more food brands have started getting their fans involved in their R&D, from naming new products to dreaming up creative flavors and critiquing the results. To generate fan excitement and participation, many brands turn this research into fun-loving contests with valuable prizes. Some of these brands take crowd involvement a step further and encourage fans to vote online for their favorite entries to personally help to determine the brand's next introduction.
This helps take some of the risk out of product development because brands know their fans already approve of the new offering. In addition, these fans are likely to tell their social media contacts how they helped create the new product, which can increase sales and build brand awareness. As brands are well aware, these personal recommendations can be some of the most valuable forms of advertising.
Crowdsourcing campaigns can also boost a brand's social media presence since it encourages more interaction, sharing, and page views. But overall, the biggest benefit of crowdsourcing is that it lets fans have fun with a brand.
Since R&D teams are specially trained to create products that meet a brand's operational capabilities and current distribution channels, placing product development in the hands of fans can have its risks, because they simply lack this type of knowledge and experience. The best move is to use fan feedback as a launching point and then bring in the professionals to structure these ideas into viable concepts.
Finally, asking fans for feedback usually promotes high praise, but can open up the brand to criticism. Despite the possibility of less-than-favorable comments, the potential to boost buzz, increase exposure, and build loyalty for the brand makes crowdsourcing and social media extremely worthwhile.
Discover how social media and crowdsourcing can turn fans into fantastic brand advocates. Implement a social strategy so you can utilize social feedback to develop your latest products, flavors, and promotions. Contact MDG today at 561-338-7797 or visit www.mdgsolutions.com.
MDG, with offices in Boca Raton and New York, NY, is a full-service advertising agency and one of Florida's top creative ad agencies. MDG specializes in developing integrated marketing solutions, exceptional creative executions, and solid branding and media-buying strategies that give clients a competitive advantage. Our core capabilities include print advertising, branding, logo design, creative, digital marketing, creative media planning and buying, radio and TV advertising, Web design and development, email marketing, social media marketing, and SEO. For the latest on social media marketing trends, contact MDG today at 561-338-7797 or visit www.mdgsolutions.com.
Read more at QSRMagazine.com.