Retailers Yearn To Rekindle The Personal Touch Of The Past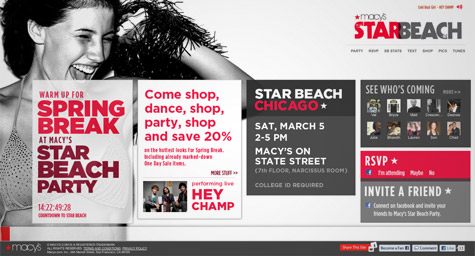 Gone are the days when shopkeepers personally knew their customers, when sales clerks called about customers' favorite brands, and when shopping was an intimate experience. Today's mega-retailers have made shopping cold and impersonal. Now, AdAge reports that some nostalgic retailers are trying to bring back the magical shopping experience we all recall.
Retailers such as Macy's, PetSmart, Sears and Food Lion are striving to improve the shopping experience by updating and expanding loyalty programs, as well as by offering locally relevant marketing and merchandising.
"We've got a highly educated consumer who is probably more demanding than she's been in the past," said Martine Reardon, VP-marketing at Macy's. "She wants to go to a retailer that understands her, is really relevant to the lifestyle she's living, and really does pay attention."
My Macy's is one such program trying to meet the individual needs of its customers by stocking items that are relevant to particular markets. Now in its third year, My Macy's has extended to marketing by including distinct city celebrations and festivals in its promotions, such as holding Kentucky Derby events in Louisville-area stores. One of its larger-scale events is Macy's Star Beach Party, a Chicago-area program targeting college students from 10 local campuses that will use texting and pop-up events to lure students shopping for spring break fashions and, eventually, interview suits.
Inspired by My Macy's, My Food Lion enables customers to create personalized profiles with specials and recipes.
Both My Macy's and My Food Lion are separate from these stores' loyalty programs since these focus on understanding the customer and catering to individual needs rather than simply rewarding them for frequent purchases.
PetSmart is one retailer using technology to personalize the shopping experience. The company regularly sends out targeted emails with articles and specials to its customer database.
At Sears, they completely revamped their loyalty program into Shop Your Way. This new program lets shoppers earn 10 points for every dollar spent in-store or online while providing access to bonus offers, perks and prizes. Since its roll-out in November 2009, Shop Your Way has amassed more than 50 million members which have become part of a valuable customer database.
While better targeted communications and larger databases can help improve the shopping experience, it's a very complex process. Last year, Macy's sent out a mailing with more than 30,000 versions, varying everything from featured merchandise to page count, based on personal information from its customer database.
Customized approaches like these show consumers that stores understand what they want and will go above and beyond to put it right before their eyes. Ironically, it's the technology of today that's helping retailers recapture the personal touch of yesterday.
MDG, a full-service Florida advertising agency, with offices in Boca Raton and New York, NY, specializes in developing targeted Internet marketing solutions, exceptional creative executions and solid branding and media buying strategies that give clients a competitive advantage.
Our core capabilities include print advertising, branding, logo design , creative, digital marketing, media planning and buying, TV and radio, public relations, Web design and development, email marketing, social media marketing and SEO. To view MDG's portfolio, click here.