Ritz-Carlton Begins a Digital Dialogue on LinkedIn to Promote Relationships with Small Businesses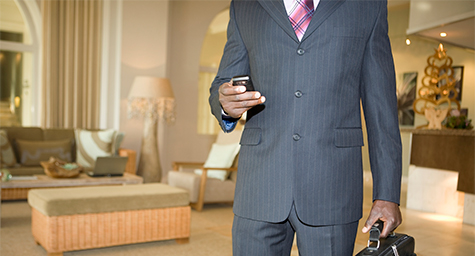 The Ritz-Carlton has long been a legend in the luxury hospitality industry. Now, the first-class hotel brand is sharing its first-hand experience on LinkedIn. By sharing the stories behind its success on the networking network, the luxury hotel can develop digital relationships with small businesses near its numerous locations worldwide while subtly promoting its position as a luxury leader. LuxuryDaily.com reported on how The Ritz-Carlton is turning to social media to share its tradition of excellence.
The Ritz-Carlton plans to feature five, 100-word thought-provoking LinkedIn posts per week to open the door to a dialogue between the hotel and its followers. The series will showcase 30 of The Ritz-Carlton's global leaders from the operational, sales, marketing, legal, financial, digital, social media, human resources, and social media responsibility realms of business. This panel will provide a platform of international expertise.
The content will inspire followers to consider novel approaches and new trends from different points of view. All of the posts will be geared toward the global business of the brand. And all of the posts will also be mobile-optimized to suit LinkedIn's mobile audience, which accounts for almost half of its 300 million global users.
The effort is expected to generate a worldwide following of business professionals, as well as build bonds and buzz with the small businesses surrounding its prominent properties.
"By leading the conversation and offering its insights to the community at large, The Ritz-Carlton is solidifying its position at the top among industry professionals," said luxury brand consultant Taylor Rains. "LinkedIn is a solid channel for The Ritz-Carlton to establish further its reputation as a leader in the luxury sector."
LinkedIn has proven its power to digitally connect brands with both businesses and consumers around the globe. The majority of its users visit the social media site to stay current on the latest information and insight from their professional networks and industries.
It's easy to see how LinkedIn perfectly accommodates The Ritz-Carlton's dual goals of interacting with nearby businesses and upholding its image as a hospitality-industry leader.
The Ritz-Carlton currently has more than 100,000 followers on LinkedIn and this effort is likely to bring in many more from the hospitality industry, the luxury segment, and the small business communities near its locations.
Social media facilitates conversations among brands, peers, and consumers. These interactions build a stronger bond than more passive promotions because the dialogue is more relevant to an individual's interests and experiences.
With LinkedIn, The Ritz-Carlton will be able to connect with business professionals, brand enthusiasts, and consumers around the world. In addition to developing richer relationships, the hotel brand will be able to boost its visibility to both the luxury and hospitality industries. As an additional benefit, the brand will also establish their reputation and relevance among the next generation of luxury professionals.
Learn about the latest social media trends in hotel marketing. Contact MDG.
MDG, a full-service advertising agency with offices in Boca Raton and New York, NY, is one of Florida's top hotel marketing companies and branding firms. MDG's core capabilities include advertising, branding, logo design, creative, infographic development, digital marketing, creative media planning and buying, radio and TV advertising, Web design and development, email marketing, content marketing, social media marketing, and SEO. To stay on top of the latest trends in hotel marketing and advertising, contact MDG.