Ritz-Carlton Hotel Announces New Brand Voice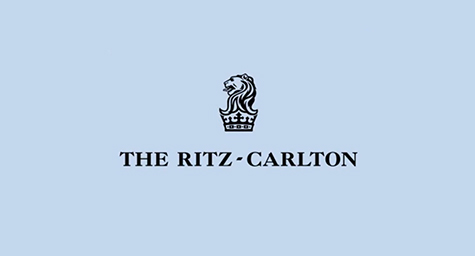 They say luxury whispers, but luxury hotel brand The Ritz-Carlton is loudly and proudly revealing its new brand identity and voice. For the past 10 years, the brand has been evolving its image to uphold its iconic luxury while meeting the needs of the new generation of guests. This new identity will be reflected in the brand's look, locations, and logo, its superior standards of service, and its hotel marketing. HotelMarketing.com shared more on the brand's new look of luxury.
"Today we celebrate a defining moment in the legacy of The Ritz-Carlton," said Herve Humler, president and chief operating officer of The Ritz-Carlton Hotel Company, L.L.C. and one of the brand's founders. "We believe as an iconic brand that it is our responsibility to provide thought-leadership to drive change in the luxury and hospitality arena."
The Ritz-Carlton's prestigious identity has been left untouched throughout its 32-year history. From the beginning, it has defined itself exclusively as a luxury hotel company.
But today, guests want more from a hotel than a room to sleep in and stay in. They want a memorable experience that's both personal and professional, from the moment they book, to long after they leave.
The Ritz-Carlton sensed this shift in the market and made the changes needed to stay current and competitive. For iconic global brands, experts agree that one of the best ways to convey relevance is to evolve its legendary symbols. The Ritz-Carlton followed this wisdom by making subtle changes to its logo's lion and crown, as well as signature shade of blue. In addition, almost every aspect of the hotel brand has been replaced, re-designed, or re-imagined.
All of these changes were carefully considered to update the brand's image while upholding its timeless tradition.
Discover what's new in hospitality marketing. Contact MDG.
MDG, a full-service advertising agency with offices in Boca Raton and New York, NY, is one of Florida's top hospitality marketing companies and branding firms. MDG's core capabilities include advertising, branding, logo design, creative, infographic development, digital marketing, creative media planning and buying, radio and TV advertising, website design and development, email marketing, mobile marketing, content marketing, social media marketing, and SEO. To stay on top of the latest trends in hotel marketing and advertising, contact MDG.