Savvy Online Advertisers Turn to Science for Success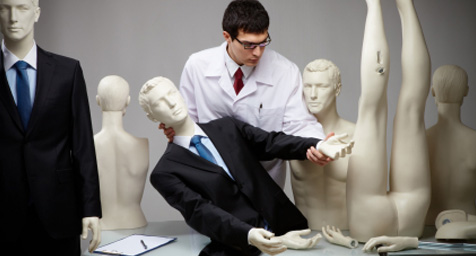 Successful online advertising is very much about combining art and science, with effective campaigns often resulting from a mix of inspired creative and rigorous, data-driven decisions. Yet, the art aspect is often more visible, especially when it comes to media coverage and online advertising awards. What about the science?
In a recent article, ClickZ examined how scientific methods and insights from multiple fields have been embraced by savvy digital advertisers. In particular, these three principles have been incorporated into successful and innovative campaigns:
1. Multivariate Testing – This scientific method helps determine the best course of action by allowing for multiple combinations to be evaluated. In digital advertising, it's used by smart marketers to test everything from copy to colors on sets of users. It's so pervasive that Google even offers multivariate testing guidelines for publishers.
2. Parallax – This is the effect that occurs when an object appears to change in size or location depending on the viewer's position. It's what's behind Apple's "floating icons" in iOS 7 (and also what led some users to feel seasick when looking at their iPhones). Designers have used the effect to create visually striking brand sites, and Blogads has even developed an iPad ad skin that seems to magically deliver new content as a user scrolls.
3. Field of View – This term simply describes what an individual is able to see at a given moment in time—for example, the limited area that can be viewed when looking through binoculars or a telescope. Creative marketers have utilized it by developing large images/ads that encourage viewing piece-by-piece, thereby boosting impact. For example, this campaign by Heineken urged users to sort through a massive photo-stitch in order to find free tickets.
Marketers and publishers are embracing plenty of other science-based ideas—from revenue regression analysis to click prediction based on psychology—to power their ad strategies, making it essential for digital advertisers to pay attention to science as well as art.
Keep up with the latest trends in online advertising. Contact MDG today at 561-338-7797 or visit www.mdgsolutions.com.
MDG, with offices in Boca Raton and New York, NY, is a full-service advertising agency and one of Florida's top creative ad agencies. MDG's core capabilities include print and online advertising, branding, logo design, creative, digital marketing, creative media planning and buying, radio and TV advertising, Web design and development, email marketing, social media marketing, and SEO. For the latest on online advertising, contact MDG today at 561-338-7797 or visit www.mdgsolutions.com. To learn more about creating a seamless blend of creativity and analytics to achieve online advertising success, take a look at "Art Meets Science: The Dual Role of the Modern Marketer."