Say Hello to "Buy Now" Buttons on Twitter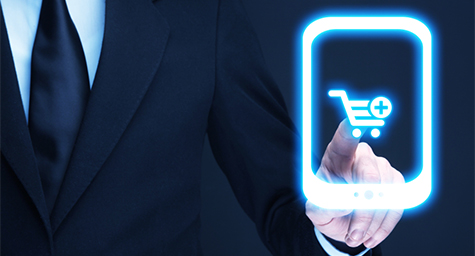 Shoppers are all atwitter now that "Buy now" buttons are appearing in tweets on Twitter. These buttons first popped up last week in tweets featuring various products that all linked to a shopping site called Fancy. Mashable.com bagged more of the details to show how Twitter is trying to buy into e-commerce to bring more shopping to social media.
While the industry has been buzzing about the possibility of "Buy now" buttons on Twitter for months, the social media network has yet to comment on the shopping subject.
Yet with more and more social media sites diving into the purchasing pool, adding buying functionality would make sense and bring in dollars to the revenue-seeking site. These buttons could provide steady revenue streams for Twitter and some of its brand users by making shopping a part of the social media experience. Not only could users buy products with a quick click, but also share their online finds with their network of friends.
Twitter's "Buy now" buttons seem to be similar to the "Download" button that appears in app-install ads. These "Buy now" buttons are visible in both the Timeline and expanded-tweet view, but they only appear on Twitter's mobile version for now.
Interestingly, nothing happens when the buttons are clicked, which indicates that their release may have been accidental or that they may still be in the experimental stage. Either way, the mere appearance of these buying buttons implies that shoppable tweets are in the works for the network.
And since these "Buy now" buttons are very discreet and users are already comfortable with the ads and image previews on the site, the addition of these buying buttons wouldn't disrupt the overall user experience.
If Twitter proceeds with these "Buy now" buttons, it will give a whole meaning to "spending time on Twitter."
Keep up with what's generating buzz in social media and e-commerce. Contact MDG.
MDG is a full-service advertising agency and one of Florida's top branding firms. With offices in Boca Raton and New York City, MDG's core capabilities include branding, logo design, print advertising, digital marketing, mobile advertising, email marketing, media planning and buying, TV and radio, outdoor advertising, video marketing, Web design and development, content marketing, social media marketing, and SEO. To discover the latest trends in advertising and branding, contact MDG.