Search Marketing Results in Higher ROI and Leads Brands to Invest 24% More of Budgets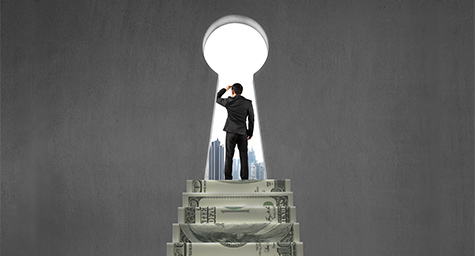 The results for paid search are in and they show that marketers both spent—and earned in return—the highest levels of investments in the last five quarters during Q4 2014. Revenue rose 16% year-over-year, while ad spend soared 24% year-over-year throughout the Americas on Google and the Yahoo-Bing Network. These results were delivered in Kenshoo's fourth-quarter report, which analyzed 6,000 advertisers and ad agencies across 17 vertical industries and 51 countries on major digital ad networks. MediaPost.com featured more of their findings, which displayed that search is returning highly successful results.
Engagement Ranked Higher
Consumers really clicked with ads in the quarter in the Americas, with the report revealing:
Clicks rose 9% year-over-year.
Click-through rates (CTRs) jumped 7% year-over-year.
Costs per click (CPC) slightly increased around 6%, compared to Q4 2013.
The average CPC fluctuated ranged from 60¢ to 70¢, with smartphone clicks at 61¢, tablet clicks at 67¢, and desktop clicks at 71¢.
The average CPC in the fourth quarter was around 70¢ in the U.S., versus 49¢ in Canada and 23¢ in Brazil.
Search Found Around the World
The success of search marketing in the Americas spread throughout the world as digital advertising continued to rise in the ranks in other countries.  According to the report:
In the Americas, mobile devices comprised 34% of search budgets and 37% of clicks.
In EMEA, mobile devices accounted for 33% of the search spend and 34% of clicks.
In Asia-Pacific and Japan, mobile devices made up 38% of search investments and 44% of clicks.
For marketers around the globe, search marketing continues to pay off and click with consumers.
Keep up with developments in search marketing. Contact MDG.
MDG, a full-service advertising agency with offices in Boca Raton and New York, NY, is one of Florida's top interactive agencies and branding firms. MDG's capabilities include print advertising, direct mail marketing, branding, logo design, creative, media buying and planning, radio and TV advertising, digital marketing, website design and development, online video advertising, infographic development, display marketing and retargeting, mobile marketing, email marketing, content marketing, lead generation, online reputation management, social media marketing, and SEO. For the latest trends in advertising and branding, contact MDG.