SeaTweetup 2012 Puts the "Social" in Social Media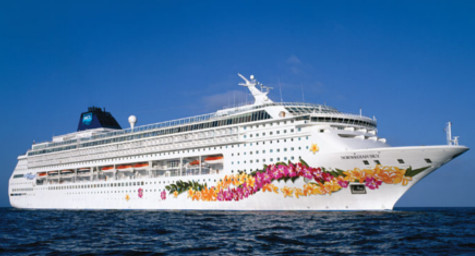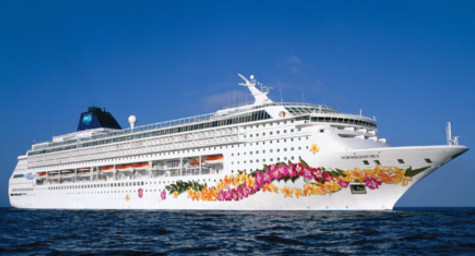 MDG is proud to sponsor SeaTweetup 2012. This one-of-a-kind social media conference is set on a three-night cruise to the Bahamas aboard the Norwegian Sky, which departs from Miami on Friday, October 12. The event was co-founded by Jeff Cohen, director of social media at MDG, along with several key members of the South Florida social media community. Considered the ideal mix of business and pleasure, the event is an extremely valuable way to network with the elite of social media to share ideas, best practices, new technologies, and the latest industry news while having a weekend full of fun.
Launched last year with enormous success, the high demand for another SeaTweetup led to the return of this innovative social media gathering, and the 2012 cruise is now sold out! This year, guests will enjoy:
Exclusive complimentary cocktail parties sponsored by Miller/Coors, Bacardi, and Norwegian Cruise Line
Fast-paced social media sessions featuring effective social strategies for your business
Networking with award-winning social media marketers
30 minutes free Wi-Fi aboard the ship
Free Nassau tour sponsored by Visit the Bahamas
Experiences such as stingray encounters on Norwegian's private Bahamas island, Great Stirrup Cay
Cabanas on Great Stirrup Cay
Free Wi-Fi and VIP section at the famed Señor Frog's
Commemorative T-shirt
Giveaways
Bon voyage party with open bar the night before at EPIC Hotel in Miami
20% discount at EPIC Hotel in Miami
And so much more…
SeaTweetup 2012 is the ultimate social media weekend, filled with outstanding networking opportunities, lively social events, exciting travel experiences, and the chance to connect with like-minded people who love having a good time!
Although the cruise is already sold out, you can still keep up by following the Twitter hashtag #SeaTweetup and 'Like' the Facebook page http://facebook.com/SeaTweetup.
For the complete agenda, visit http://facebook.com/events/404518832920673/
To learn more about using social media in your digital marketing strategy, contact MDG.
At MDG, our 360° marketing approach uses just the right mix of traditional and online media to reach your brand's marketing goals. While some industries may fare better in print and others online, we strive to create a balanced approach where traditional and digital marketing efforts support each other and your message is tailored to the medium. To stay on top of the latest trends in social media marketing that will make an impact for your brand, contact MDG.