See How Much Engagement Rates are Moving Up through Mobile Ads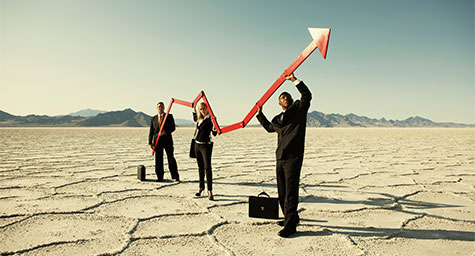 Mobile ads are going over well with audiences as rates of video engagement, expansion, and time spent are all increasing at a rapid pace. Analysts attribute this bustling activity to higher-quality creative and seasonality, along with better targeting due to a much-improved buying system. These second-quarter results were recently revealed in Celtra's Mobile Display Ad Performance Report. eWEEK.com posted more mobile metrics on how running mobile ads is keeping on-the-run consumers actively engaged.
Digital marketers have been steadily searching for accurate ways to quantify the value of mobile ads and demonstrate that mobile marketing can be as effective and efficient as TV has traditionally been. This report is showing that this goal is becoming a reality.
"In the past few years, the ad tech industry has developed tools and platforms that successfully leverage big data and enable advertisers to target and buy audience intelligently," said Matevz Klanjsek, co-founder and chief product officer for Celtra. "We need to start with identifying and developing the right measurement apparatus and in this past year we've seen some significant progress on that front."
Some of the report's most important mobile metrics for marketers include:
Ads in apps experienced higher expansion rates and more time spent on ad units than ads placed in Web browsers.
Tablets had higher rates of video play and video completion due to their slightly larger screen size.
Rates of engagement and video completion were higher on the Android platform than on the iOS system for all formats.
The longest time spent on ad unit and the highest video play rates were witnessed in the automotive and technology categories.
The highest video completion rates were experienced in the entertainment and travel verticals.
Ad unit engagement rates were highest in the consumer packaged goods and entertainment sectors.
The highest ad expansion rates were in the technology segment.
The most requested impressions were in the entertainment vertical, yet a similarly strong share was seen in the automotive, consumer packaged goods, food & beverage, retail, and technology segments.
Thanks to improvements in mobile metrics, smart video ad formats are now being accurately measured and included in the report.
Smart video ads are the latest innovation in mobile video ad technology because they are intrinsically aware of their advertising context and are able to easily adapt to it. They also offer the most scalable, cross-screen, in-banner video ad experience with the greatest audience reach.
And these smart video ads are proving to be extremely effective, as the report revealed through the following findings:
Smart video ads exceeded performance expectations in both ad unit engagement rate and time spent on ad unit.
The time on ad unit is longer on smart video format ads than on standard expandable banners.
The smart video ad format had a high ad expansion rate that was largely attributed to the format's use of in-banner video, which compels consumers to tap.
With mobile ads managing to hold more of the attention of on-the-move consumers, marketers should seek out these effective formats to connect with the coveted mobile market.
Keep up with what's going on in mobile marketing. Contact MDG today at 561-338-7797 or visit www.mdgsolutions.com.
MDG, a full-service advertising agency with offices in Boca Raton and New York, NY, is one of Florida's top branding firms. MDG's capabilities include print advertising, direct mail marketing, branding, logo design, creative, digital advertising, media buying and planning, radio and TV advertising, Web design and development, online video advertising, infographic development, email marketing, mobile marketing, content marketing, social media marketing, and SEO. To learn about the latest trends in advertising and branding, contact MDG today at 561-338-7797 or visit www.mdgsolutions.com.