What is the Most Trusted Source of Advertising for Women?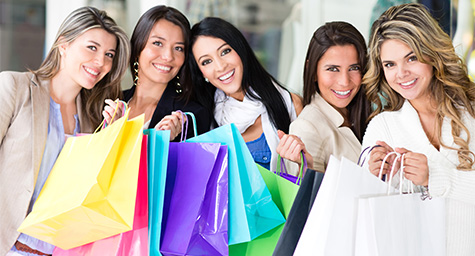 New research is giving new meaning to the phrase, "ladies first" by showing that women looked and listened to other ladies first when making purchasing decisions. This shopping study by Ladies Home Journal revealed that women valued the views of their female friends and peers more than any kind of paid advertising when selecting how to spend their money. To illustrate how girl power is directly related to purchasing power, Adweek.com featured the findings in their Data Points.
According to the graphic, 79% of respondents reported making a purchasing decision based on the personal experience of one of their peers, while almost three-quarters of respondents cited such peer persuasion as a frequent factor in their buying behaviors. And these women were just as willing to share opinions as seek them, with a whopping 82% of respondents often posting their personal views on products and services.
When these women were asked to name their most trusted source of advertising, 84% said that peer recommendations were the most credible, while almost 70% trusted branded websites. Around half of the women placed the most trust in products advertised in magazines, in movie theaters, and in TV shows.
Not surprisingly, these women looked for peer recommendations on all kinds of consumer products. Almost 80% of respondents asked for friendly advice on foods and beverages, while 68% sought thoughts on trips and travel items, and about 60% requested recommendations for furniture and automobiles. As proof of their power of persuasion, the resulting responses strongly influenced around one-third of women's purchases.
Learn how consumers see your brand's value. Contact MDG today at 561-338-7797 or visit www.mdgsolutions.com.
MDG is a full-service advertising agency and one of Florida's top branding firms. With offices in Boca Raton and New York City, MDG's core capabilities include branding, logo design, print advertising, digital marketing, mobile advertising, email marketing, media planning and buying, TV and radio, outdoor advertising, newspaper, video marketing, Web design and development, content marketing, social media marketing, and SEO. To discover the latest trends in advertising and branding, contact MDG today at 561-338-7797.