See Social Media Activity in the Real World in Real-Time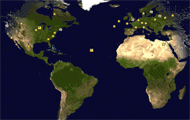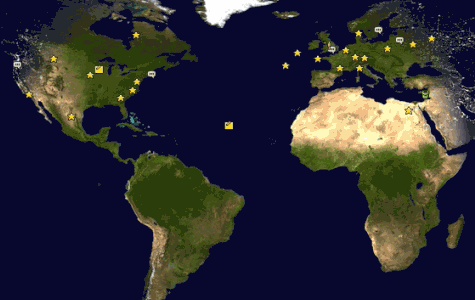 It's no secret that social networking is taking over the world. For a look at the minute-by-minute of message after message, check out this dynamic deviantART World Map. It graphically illustrates the social media interactions of the deviantART online community at the precise moments they occur. These social media exchanges include comments, favorites, follows, etc. and each exchange is identified by an icon that travels to the message's recipient someplace in the world. The map provides a real-world, real-time picture of how social networking spans the globe to prove its vast power and reach. As a result, it's clear that adding social networking features to a website can literally make a world of difference.
To learn more about the latest trends in social media marketing, contact MDG.
MDG, a full-service advertising agency with offices in Boca Raton and New York, NY, is one of Florida's top integrated marketing agencies. Our 360° approach uses just the right mix of traditional and digital marketing to reach your advertising goals. While some industries may fare better in print and others online, we strive to create a balanced approach, where traditional, social media, and digital marketing efforts support each other and your message is tailored to the medium. To stay on top of the latest trends in social media marketing, contact MDG.
See more at Deviantart.