See What the Last 500,000,000 Check-Ins Show About Foursquare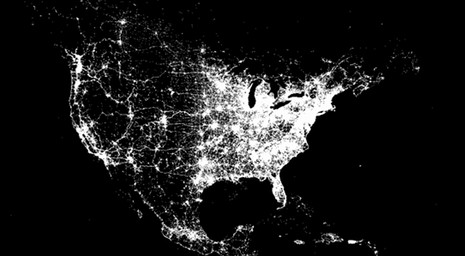 Foursquare has redefined the way that people support their local communities. More than just an app for checking-in at restaurants and discovering nearby shops, Foursquare has become a virtual chronicle of our lives and our times. The location-based app says a lot about the people, places, and pursuits of today, so the Foursquare blog highlighted what the app really reveals about our ways and our world.
First of all, Foursquare shows users where like-minded people choose to go. It's a powerful tool of personal recommendation and serves as a means to discovering local favorites. It lets people who are new to a community see the preferences of others with similar tastes and make informed decisions about local places and pursuits.
Next, Foursquare offers an ever-increasing bank of information that offers up-to-the-minute perspectives on any place in the world. With millions of check-ins every day, it's an incredibly reliable and personalized source of local knowledge that many digital developers depend on to fuel their other apps.
Lastly, Foursquare offers a way to help users feel connected with other people, as well as the places they prefer. People can share their discoveries and learn about the latest local happenings as they grow increasingly closer to their communities. Whether from friend to friend, business to patron, or local to newcomer, Foursquare lets people uncover and understand the world all around them.
To discover how a location-based app can expand your local business opportunities, contact MDG Advertising.
MDG is a full-service advertising agency and one of Florida's top digital marketing companies, with offices in Boca Raton and New York, NY. MDG's 360° integrated marketing strategy uses just the right mix of traditional and digital to reach your goals. While some industries may fare better in print and others online, we strive to create a balanced approach where traditional and digital marketing efforts support each other and your marketing message is tailored to the medium. To stay on top of the latest trends in digital marketing, contact MDG.
Read more at Foursquare.com.