See What Travelers Really Want to See in Online Travel Videos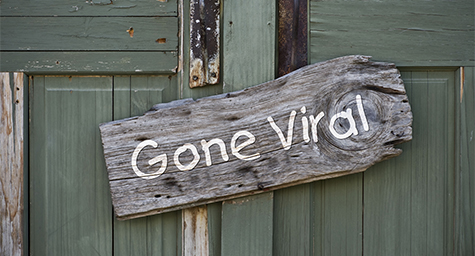 Do your online travel videos play to your audience's needs and interests? Today, online travel videos are a powerful and persuasive way to help hospitality brands stand out from the competition and bring in the bookings and business. Plus, producing online travel videos is a relatively inexpensive way for hotels to create memorable hospitality marketing content that stays with audiences and drives them to stay. And they're popular with travelers, too. Online travel videos are watched by 69% of business travelers, 55% of leisure travelers, and 51% of affluent travelers today. But what do travelers want to see that will make them want to go? The answers can be found in the recent survey, Online Travel Videos: Best Practices to Boost Bookings Industry View 2014. It offered a closer look into the tastes and tendencies of travelers in terms of their online videos. Software Advice, a company that evaluates hotel management tools, focused on the findings to help hotel marketing experts create the most viewable and valuable videos.
Why Amenities are Necessities
According to the survey, 68% of respondents were most likely to book at a hotel after seeing the property's amenities, such as its specific features and special facets. Yet only 32% would rush to reserve after viewing its nearby activities. This is because consumers have already decided on the location of their trip and are ready to move on the next step, which is choosing their specific hotel. At this point, they want to know more about the details of the property itself since it will determine this next decision in their planning process.
Which Rooms Get a View
The survey showed that travelers would be most likely to book a room after seeing it on video. But since different guests value different features, it's important to show a variety of content on every aspect of the hotel to maximize the audience's purchase potential. Experts advise allowing consumers to take their own content journey to discover more of the things that appeal to their interests. Still, check out which hotel features were favored:
57% wanted to see the rooms, suites, and common areas of a property.
20% were interested in viewing the spa, pool, or gym area.
Fewer than 10% hoped to peek at the natural scenery, on-site dining options, or staff.
What Travelers Like to See Locally
While a property's on-site features are important, travelers also wanted information about the hotel's array of local surroundings. Yet since the options can be great and attention spans can be so limited, experts recommended creating shorter videos for each area of interest, rather than one long video on everything to improve the odds of viewing. Interestingly, certain parts of the local landscape were more intriguing than others, such as:
28% were craving details on local dining and bar options.
21% actively sought out information on outdoor activities.
20% were inspired to learn more about the cultural, entertainment, and art scene.
18% wanted more on historic tours and museums.
Which Tone is Just the Ticket
While online videos come in a variety of styles, the video genre that guests liked best was an informational one. While different approaches are often used to make people laugh or get caught up in a story, it appeared that providing useful information on the things that defined and distinguished the hotel led to the greatest interest and conversions. See how each mood was viewed:
57% favored informational video content filled with details on a property's amenities and area.
18% enjoyed a humorous approach that kept them entertained and engaged.
12% preferred videos that told a story about the experience.
How Real Guests Deliver Real Results
The explosion in online review sites and social media forums has made hotel marketers realize the value of views from real consumers. The survey supported this trend by showing that guests enjoyed it when actual hotel guests shared their feelings and findings in these online videos. Experts believe that including real guests in videos can help humanize a brand and build a connection with consumers in a natural way.
Enhance your hotel marketing strategy with online travel videos. Contact MDG today at 561-338-7797 or visit www.mdgsolutions.com.
MDG, a full-service advertising agency with offices in Boca Raton and New York, NY, is one of Florida's top hotel marketing companies and branding firms. MDG's core capabilities include advertising, branding, logo design, creative, infographic development, digital marketing, creative media planning and buying, radio and TV advertising, online videos, Web design and development, email marketing, content marketing, social media marketing, and SEO. To stay on top of the latest trends in hotel marketing and advertising, contact MDG today at 561-338-7797.