See Why and When Men are Cool with Mobile Ads [Infographic]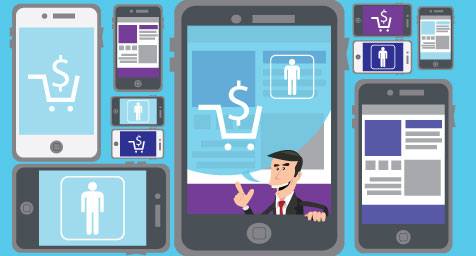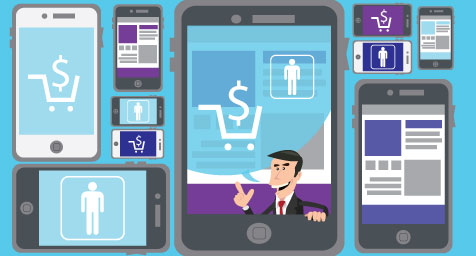 In today's digitally driven world, man's new best friend appears to be his smartphone. Men have always had a passion for gadgets and tools. Smartphones combine the best of both into one handheld, high-tech device. Men use their smartphones for business, pleasure, searching, shopping, and staying in touch on the go. Since men are so attached to their smartphones, marketers are seizing this real-time relationship to reach the male market through mobile ads. And it looks like men are paying attention, as noted in this interesting infographic by Carlos Monteiro. Adweek.com posted the infographic to show why mobile ads are clicking with men.
The infographic opens with the revelation that young men are much more likely to own a smartphone than the general population.
[jump]
Then, it highlights how almost 38% of men ages 18 to 24 notice ads on their smartphones most of the time. And once those ads have been noticed, more than 20% of men click on them, while another 20% of men visit the brand's website, and another 20% of men search for more information about the products promoted.
The graphic also touches on mobile ad acceptance and the power of freebies. A whopping 46% of men ages 18 to 24 freely accept mobile ads if they feature a freebie. Marketers should take note that men are more willing to receive freebie-featured mobile ads than the general smartphone population.
Finally, the infographic analyzes attitudes on mobile ads during video-on-demand programming. Overall, men are less likely than women to welcome this video disruption, even if it reduces or eliminates the program's cost.
Overall, men appear to be strongly attached to their smartphones, especially men in their late teens and early twenties. Men often take notice of mobile ads and a majority of men take some sort of action. In addition, men find that freebies make mobile ads much more acceptable, but they're not as open to ads when viewing videos.

Infographic: Carlos Monteiro
The message to marketers is that men are fine with mobile ads on their smartphones, but it's not a good idea to air them during their videos.
Use mobile ads to get your message across to smartphone users. Contact MDG today at 561-338-7797 or visit www.mdgsolutions.com.
MDG is a full-service advertising agency and one of Florida's top creative ad agencies. With offices in Boca Raton, FL and New York, NY, MDG's core capabilities include branding, logo design, digital marketing, print advertising, mobile advertising, email marketing, media planning and buying, TV and radio, outdoor, newspaper, video marketing, Web design and development, content marketing, social media marketing, and SEO. To stay on top of the latest trends in mobile advertising, contact MDG today at 561-338-7797. To see how marketers are making mobile ads more engaging and exciting, take a look at "Mobile Display Ads Become Much More Personal and Powerful."