"Selfie" is the Word of the Year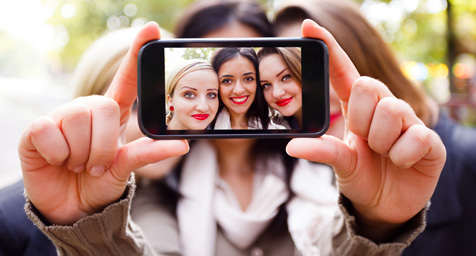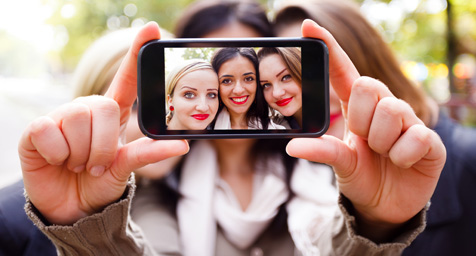 "Selfie" has been named Oxford Dictionaries' Word of the Year for 2013, according to a recent announcement by the publisher.
The venerable dictionary defines the very modern noun as "a photograph that one has taken of oneself, typically one taken with a smartphone or webcam and uploaded to a social media website," and says it has been in use since 2002.
While it has been around for over a decade, Oxford says "selfie" is the Word of 2013 because of its rapid adoption by the mainstream this year. Over the last 12 months, its use in major media sources jumped more than six-fold, reflecting a similarly wide embrace by the public.
What does the ascent of selfie show? Some pundits see it as an indicator of our increasingly narcissistic society, while others say the images simply reflect our joy in being alive and human.
The moral lessons of selfies may be difficult to discern, but the technological implications are pretty clear. As The New Yorker points out in its coverage of the announcement, the jump in self-photography maps directly to the inclusion of cameras in mobile phones.
For brands, the rise of the selfie is a good reminder that we now live in a mobile world where consumers use their cameras for all sorts of reasons, and often for no reason at all.
Check out the infographic published by Oxford.

Keep up with the latest mobile trends. Contact MDG today at 561-338-7797 or visit www.mdgsolutions.com.
MDG, a full-service advertising agency with offices in Boca Raton and New York, NY, is one of Florida's top creative ad agencies. Our core capabilities include print advertising, branding, logo design, creative, digital marketing, media planning and buying, radio and TV advertising, Web design and development, infographic development, online video advertising, email marketing, mobile marketing, social media marketing, and SEO. For the latest on mobile trends, contact MDG today at 561-338-7797. To discover more about how people today view their smartphones as extensions of themselves, take a look at "Study Shows Americans are Gripped with Keeping a Tight Grip on Their Smartphones."