10 Things Every CEO Should Know About SEO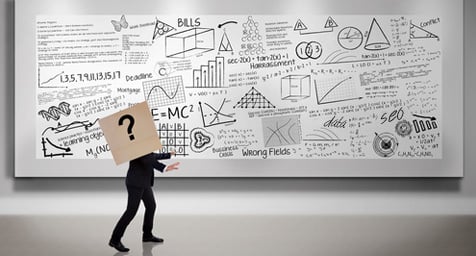 While almost every CEO appreciates the value of search to their business, few understand the herculean effort required to implement a successful SEO strategy. In many cases, this lack of knowledge makes them wary of investing in a process they don't fully understand. As MarketingProfs recently reported, "the influence of social media and inbound marketing are causing seismic shifts in search optimization. Especially at the enterprise SEO level."
That doesn't mean CEOs should forego this significant driver of business. You don't need to be an SEO expert. You just need to familiarize yourself with a few essentials. Below are ten tips to guide CEOs in making SEO work harder for the company.
1. SEO isn't easy. Don't expect significant results with minimal effort. Mounting a successful SEO strategy takes work. Unless you're willing to make the necessary long-term investment of resources and staff, you won't see significant results.
2. What you think you know is already outdated. Search is constantly changing. By the time you learn of an SEO tactic, some new one will have replaced it. As a CEO, you don't need to know everything there is to know about optimization. It's enough to learn the basics and to support your SEO team in the difficult task of gaining and sustaining visibility.
3. Why organic search trumps paid search. Although paid search may result in a temporary sales bump, this increase isn't likely to last. Aside from producing 75% of click-throughs, organic search continues to produce results that accrue over time, with little additional budget or effort.
4. Aligning SEO to corporate goals. It's important to be clear about what you want SEO to accomplish. Align your SEO strategy with your corporate goals and make sure everyone involved understands their role in achieving results.
5. Collaboration is essential. Successful SEO takes a team effort across the company. Every department from IT to marketing to customer service needs to understand the importance of SEO and what they're expected to contribute. Appoint a leader who can oversee the process and ensure communication between departments.
6. Consistency, consistency, consistency. As mentioned earlier, SEO requires a long-term investment of staff and resources. Don't give up just because you don't see immediate results. It takes time to build online visibility, but the effort will eventually pay off.
7. Do your part. Make SEO part of your job, too. If you blog or contribute to other communications on the Internet, make sure you understand and apply basic SEO tactics.
8. Change isn't always good. Anyone who edits your website needs to understand your company's SEO strategy so as not to hinder rankings with each revision.
9. We're only human. Ultimately, search engines base their rankings on simple human behavior. Give people relevant information that attracts and engages them, and they will naturally boost your rankings through their shares and comments.
10. Seek the right help. Find a reputable SEO agency who understands what you hope to accomplish. Make sure they're willing to work with your company system-wide, providing education and the right tactics to achieve your established goals.
To get the greatest results from your SEO, contact MDG today at 561-338-7797 or visit www.mdgsolutions.com.
MDG, a full-service advertising agency with offices in Boca Raton and New York, NY, is a top content marketing and SEO agency. MDG's creative advertising capabilities include award-winning ads, branding, logo design, print advertising, digital marketing, mobile marketing, email marketing, media planning and buying, TV and radio, outdoor advertising, newspaper, video marketing, Web design and development, content marketing, mobile marketing, social media marketing, and SEO. To make the most of your SEO, download MDG's informative white paper, "6 Search Marketing Trends for 2013 That Could Forever Alter the Landscape."