SEO is for Social Media as Well as Search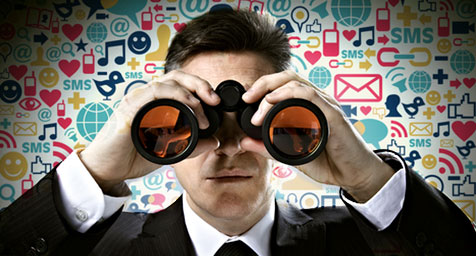 SEO is for search engines and shareable content is for social media, right? Not anymore.
Thanks to a series of moves by the major search engines and social media networks, the two areas are converging, fundamentally changing the way content is discovered.
Google started the trend in 2010 with the Social Signals update to its algorithm, which added social endorsements (likes, shares, comments, etc.) to the list of things that determine search rankings. The importance of this data ("signals") has increased over time, especially since the company launched Google+ in 2011. Bing, too, has made social an important part of its algorithm over the past few years.
How critical are social signals in determining search rankings? A recent analysis by Search Metrics found the biggest factor differentiating top-ranked content from lower-ranked content on Google search was the number of Google+ shares.
On the other side, social media networks are also increasingly behaving like search engines. Facebook in particular has made a strong push into the space with the recent introduction of Graph Search—a product that turns almost every piece of content on the network into something potentially discoverable by other users.
While the product is still new, the company clearly sees Graph Search as a core part of its platform in the future. As CEO Mark Zuckerbug said on Facebook's most recent earnings call: "When we get to the point where everyone can easily ask any question to Facebook and get it answered by our community—that's going to be very powerful."
What does this convergence mean for brands? As Media Post points out in this recent piece, in part that social content needs to be findable. As with web pages, social media posts and business profiles now require proper metadata, including good geographic tagging. Similarly, publishers need web content to be shared on social media networks in order for it to rank well in search engines.
Gone are the days when search engine optimization and social media strategy were separate undertakings. Going forward, content will need to be both discoverable and shareable to succeed.
Discover why social media and search are a powerful pairing. Contact MDG today at 561-338-7797 or visit www.mdgsolutions.com.
MDG is a full-service advertising agency and one of Florida's top creative ad agencies. With offices in Boca Raton, FL and New York, NY, MDG's core capabilities include branding, logo design, digital marketing, print advertising, mobile marketing, email marketing, media planning and buying, TV and radio, outdoor, newspaper, video marketing, Web design and development, content marketing, social media marketing, and search engine optimization (SEO). To stay on top of the latest trends in search and social media marketing, contact MDG today at 561-338-7797. To learn more about the alignment of search and SEO, take a look at "Facebook's Graph Search is Now Available to U.S. Users."