Seven Steps For Executing Effective Geotargeted Campaigns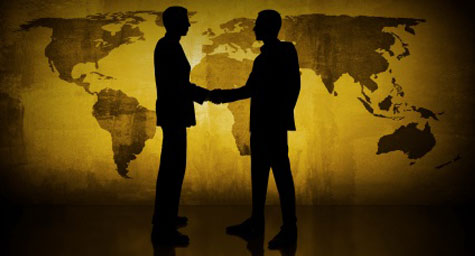 Geotargeted local advertising is rapidly defining this decade by offering a global presence to local users. The ability to deliver online advertising and content based primarily on location has revolutionized the nature of digital marketing for everyone, from major online corporations to social networking sites and neighborhood businesses. Given the enormous targeting and tracking potential of geotargeted advertising, MarketingProfs.com offers seven steps to help your business leverage the power of local.
1. Select Your Target Geographies – While not every location is suited for every business, your company can expand its reach by targeting new locations. The best way to find the geographies that are right for you is to first examine your internal business circumstances, then take a closer look at what your competition is doing. This should provide a complete perspective of opportunities available to you.
2. Choose Your Channels – Once you've targeted new geographies, research the myriad channels to determine what's right for you. Consider how the attributes of the various social networks, applications, SEM, and display channels are suited to your audience and your marketing message.
3. Develop Compelling Creative – Next, produce creative that is relevant to your geographic market and overall goals. Use the local angle to create a personal connection with consumers and always maintain the consistency of your message on every channel.
4. Customize Your Campaigns For Geotargeting – Your budget will ultimately determine the size and scope of your campaign, but the most important thing to invest is time when it comes to creating a compelling campaign. Take the time to research and prepare a campaign that resonates on a local level in order to maximize the return of your online investment.
5. Attain Validation – The most important element of location-based geotargeting is validation. You must constantly check the performance and progress of your campaign at every single stage. The best way to accomplish this is to put yourself in the shoes of your target market and see how you respond to your ads. Since some factors can manipulate what you see, it's also wise to invest in a good proxy service that can help you validate, test and monitor your geotargeted campaign efforts.
6. Test Your Campaigns – Testing is really the only way to find out what is working and what is not. Set aside a relatively small budget for a short span of time to test your campaign's effectiveness. Once you're sure that everything is working well, increase your budget and get the campaign off and running.

7. Monitor Regularly – You must keep a close eye on your campaign no matter how long it's been running or how successful it's been. Continue testing, keep trying out new things, and always be on the lookout for mistakes. This is the easiest way to maximize the effectiveness of your overall online efforts.
With geotargeted local advertising continuing to gain momentum, it's never too late to get in the game and get local.
Read more at marketingprofs.com.
MDG, a full-service Florida advertising agency with offices in Boca Raton and New York, NY, specializes in developing targeted interactive marketing solutions, exceptional creative executions and solid branding and media buying strategies. Our core capabilities include print advertising, branding, logo design, creative, digital marketing, media planning and buying, TV and radio advertising, customer relationship management, loyalty programs, public relations, Web design and development, email marketing, social media marketing and SEO. View MDG's creative marketing portfolio.