Share The SEO Secret To Driving Web Traffic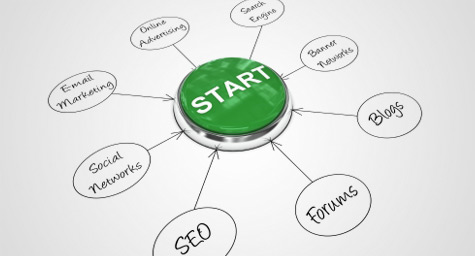 SEO is often a challenge for marketers because it requires excellent content to be truly successful. The development of high-quality, original content that naturally leverages keyword strategies can lead to a higher cost, but also a higher rate of success.
While SEO strategies do not need to depend only on content creation from the SEO team, it's often difficult to acquire access to content created in other marketing channels because each acts as its own silo. The creation of silos in a marketing strategy allows the ROI of the channel to be independently measured, but it prevents the sharing of costs across multiple channels.
The hope is that silos will adopt a sense of sharing to the benefit of everyone, especially when content production and distribution is involved.  Usually, each silo will devote a budget to producing top-notch content that could be used in other channels. The problem is that the others don't know it exists.
The best way for marketers to maximize their SEO is to start sharing. Social marketing and blog content can be featured on the newsletter channel. Newsletter content can be redisplayed into social channels. Keyword strategies can be shared with all content producers, together with context for why certain keywords resonate with certain audiences. Advertising can be shown in a web site's community pages, and the PR content can be reused on every channel.
By shattering silos and sharing content, marketers can leverage efforts on multiple marketing channels and bring down the cost of marketing. This will also improve metrics both horizontally and vertically in the organization.
Now that's an idea worth sharing.
MDG, a full-service Florida advertising agency, with offices in Boca Raton and New York, NY, specializes in developing targeted Internet marketing solutions, exceptional creative executions and solid branding and media buying strategies that give clients a competitive advantage.Our core capabilities include print advertising, branding, logo design, creative, digital marketing, media planning and buying, TV and radio advertising, public relations, Web design and development, email marketing, social media marketing and SEO. View MDG's creative marketing portfolio.