Should You Build a Mobile App or Mobile Website? [Infographic]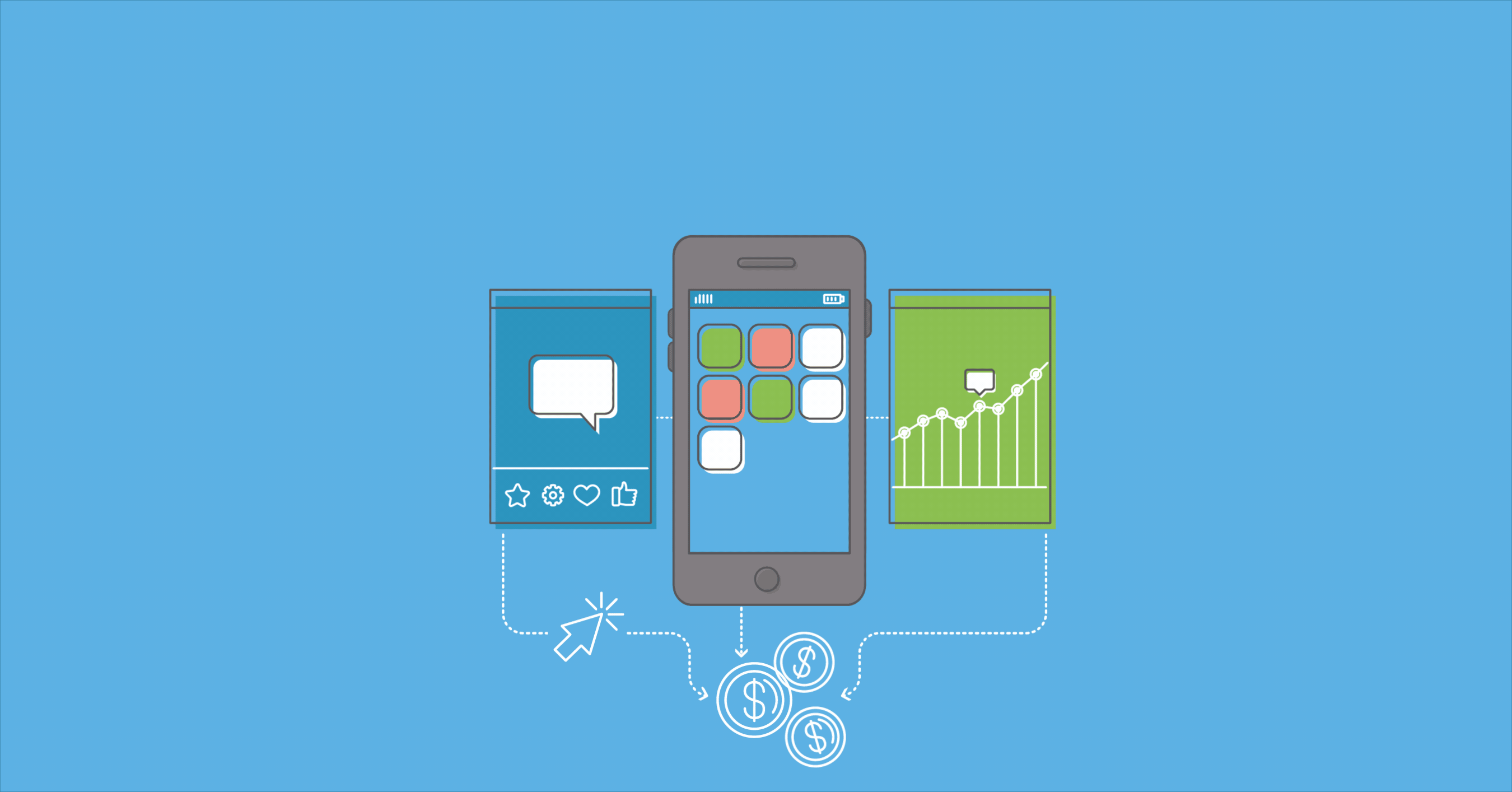 Editor's note: The following content has been updated for 2018.
When your company needs to establish a mobile presence to promote a new initiative or offering, you may find yourself facing a dilemma: Should you create a mobile app, or should you focus on optimizing an existing website for mobile? Understanding the strengths and weaknesses of both options can help you make a smart choice, but which factors should be considered?
Fortunately, our team has done the legwork for you when it comes to comparing the benefits of mobile apps versus websites. We've updated our infographic, Should You Build a Mobile App or Mobile Website, with fresh information for 2018. Keep reading to discover which one of these powerful platforms is better for your brand.
[jump]
The Basics of Mobile Websites and Apps
Before comparing mobile websites and apps, it's important to first understand their key characteristics and differences. Your brand's needs, budget, and target audience all will factor into your final decision.
Mobile Websites
While apps and mobile websites are both accessed through handheld devices, a mobile website functions similarly to one viewed on a desktop. Mobile website HTML pages are linked together over a Wi-Fi, 3G, or 4G network and require connectivity to function.
Mobile websites contain many elements of desktop sites, including text content, images, and video. However, the mobile website is designed to be viewed on a smaller screen. These sites also can feature mobile-specific tools, including click-to-call or location-based services. Here are a few other characteristics of mobile websites:
Accessible through browsers
Limited features
Mostly static user interface
Easy to maintain and update
Mobile Apps
An app is an application that is downloaded and installed on a mobile device instead of being viewed through a browser. To locate apps, mobile users visit online portals such as Apple's App Store or the Android Market. Apps occasionally pull content and information from the Internet much like a website does, or it may download content so that it can be accessed offline.
If your business produces interactive games, an app will almost always be the top choice. Apps are also beneficial for brands looking for access to a user's camera or phone processing power. Other advantages of mobile apps include:
Accessible after installation—no connection required, in many cases
Interactive user interface options
Can utilize location-based services
Can work alongside the device's built-in payment processing programs
However, app development does have some drawbacks. The App Store approval process can take some time, leaving your brand in limbo until the app can go live. Plus, developing apps typically is more expensive than building and updating a mobile website.
Stacking Up Mobile Websites and Apps: A Closer Look
Now that we've outlined some of the characteristics of mobile websites and apps, it's time to take a closer look at their costs and benefits. To do this, we've gathered some significant stats that reflect how consumers spend their time on mobile apps and websites.
Popularity
These days, almost any mobile device contains a browser, giving mobile browsers greater reach than mobile apps. When it comes to screen time, however, mobile apps rule—apps account for 85 percent of mobile time spent.
Generally speaking, time spent using apps is increasing while time spent browsing online is remaining static. This year, mobile users will spend 2 hours and 36 minutes each day using mobile apps, but just 26 minutes surfing on their mobile browser. In 2019, time spent using apps is expected to increase to 2 hours and 43 minutes while mobile web time will only rise to 27 minutes.
Even though the time spent on apps is significant, it's important to note that most of the time spent is just on a few apps. Ninety-seven percent of consumers spend their time on their 10 favorite apps, and 77 percent of the total app time is spent with just three apps.
Consumers typically spend 49 percent of their app time with their overall favorite app. They spend 18 percent of their time with their second-favorite app, and 10 percent of their time with the third. All other apps account for 23 percent of consumers' time spent.
Cost and Effort
With the recent focus on responsive development, it's become easier to create websites geared toward both desktop and mobile users. This means that marketers hoping to use mobile websites face a low barrier to entry. Developing a mobile site usually is a straightforward, cost-effective process.
On the other hand, apps require a significant amount of time and effort to develop. Most mobile apps take an average of 18 weeks to develop—10 weeks for the backend functionality, and 8 weeks for the front end. This time investment will vary depending on the type of app you choose.
Even a simple app can take up to 300 hours to develop. When apps become more complex, more time is needed to ensure success: somewhat complex apps take between 300–900 hours to create. If your app contains multiple components, it may take more than 900 hours to create.
Developing an app doesn't just take time—it also takes money. The average cost of producing an iOS app is $28,000 while the cost of creating an Android app is $23,000. Brands that wish to develop apps across both platforms should consider these costs.
Mobile Website or App: Which One is Better for You?
Mobile apps often require a significant time commitment and financial investment; because of this, many brands start their mobile offerings with a fully optimized mobile site. However, if you want to take advantage of devices' GPS, cameras, or payment systems, you may want to consider creating an app.
If you believe your app may quickly become a consumer favorite, then it may be worth exploring whether your idea would thrive in an app environment. Ultimately, apps have a higher risk than mobile websites, but with that risk comes the potential of great rewards.
To find out more, check out the full infographic, Should You Build a Mobile App or Mobile Website.

Check out the latest news in mobile marketing. Contact MDG today at 561-338-7797 or visit www.mdgsolutions.com.
MDG, a full-service advertising agency with offices in Boca Raton and New York, NY, is one of Florida's top branding firms. MDG's capabilities include print advertising, direct mail marketing, branding, logo design, creative, media buying and planning, radio and TV advertising, outdoor, newspaper, digital marketing, website design and development, online video advertising, infographic development, email marketing, video marketing, mobile marketing, content marketing, social media marketing, paid search marketing, and SEO. To learn about the latest trends in advertising and branding, contact MDG today at 561-338-7797 or visit www.mdgsolutions.com.