Six Content Marketing Opportunities You're Missing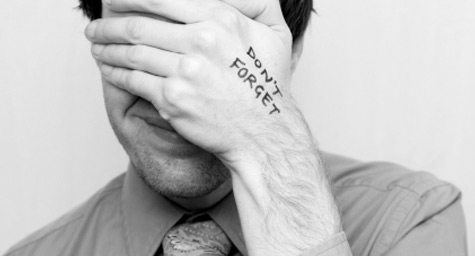 Content marketing has become a focal point of today's marketers who weave a variety of blogs, videos, webinars, press releases, and other online advertising resources into their marketing strategies. While all of these digital tools are valuable, there are other content marketing opportunities that are often overlooked, yet are just as worthwhile. MarketingProfs.com listed the following six uncommon opportunities to offer marketers some new digital directions.
1. Telephone On-Hold Messages – With a rapt audience waiting on the line, on-hold messages provide a prime opportunity to engage and educate consumers about a company's products, promotions, or problem solutions. Tailor the content of the hold message to each department so callers feel like the company is in tune with their needs.
2. Invoices – Customers always open their invoices, but they usually find aggressive promotions or unrelated offers. Instead, use these opportunities to send quality content that's relevant to your target market. Try to develop collateral that captures attention and provides real value in order to strengthen the relationship with the customer.
3. Customer Surveys – Customer feedback can help a company enhance the consumer experience, yet many people ignore these surveys due to lack of incentive. Change that situation by offering worthwhile rewards for answering post-sales and post-support surveys. Offer unique and unexpected rewards that customers can really use. If possible, include compelling content at the end of the survey to provide the customer with additional value.
4. Post-Purchase Welcome Letters – Many welcome greetings are ignored because they don't offer anything of importance, so be sure to develop letters with meaningful content that new customers will want to read and share. Show people that you value their business by giving them something of real value.
5. Holiday Greetings – Take advantage of the holiday season to strengthen your relationship with customers by providing content that will boost their trust and in the company. Design greetings that express the company's creativity and personality, and include photos of staff to create a more personal connection.
6. Confirmation Emails – Make the most of these messages by including compelling content, engaging company information, or valuable offers that pique the customer's interest.
By thinking beyond the usual content marketing channels, marketers can discover many novel and beneficial modes of communication that can have a major impact on the overall customer experience. By adding a little creativity to content marketing, brands can easily and effectively express their message and enhance their image.
To discover the latest ways to use content marketing to capture your audience's attention, contact MDG today at 561-338-7797 or visit www.mdgsolutions.com.
Read more at MarketingProfs.com.