Six Email Marketing Mistakes To Avoid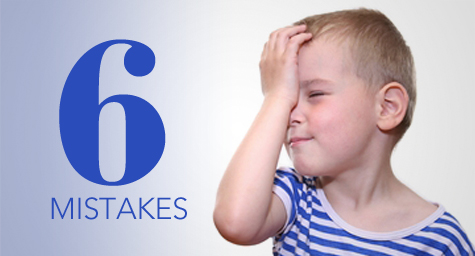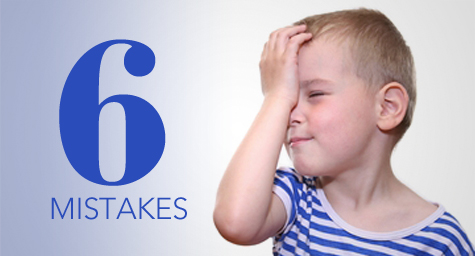 With a recent study showing that 77 percent of consumers prefer email over all other forms of permission-based promotional communication, it's clear to see that email marketing remains one of the powerful and effective ways to reach consumers. These results were particularly revealing because email was the only channel to score acceptance in the double-digits, with Facebook following far behind with approval from only 4 percent of consumers. This challenges the notion that email has been eclipsed by social media and other modern marketing channels, yet simply sending an email is no guarantee of results. Successful email marketing demands strategy and creativity in order to engage and excite consumers who have likely received thousands of promotional emails over the years. While most email marketers are aware of the right ways to handle their email campaigns, many don't realize what they may be doing wrong. To help prevent these marketers from making critical email errors, MarketingProfs.com suggests staying away from these six major mistakes.
1. Overlooking the Need to Understand Each Buyer – Different buyers have different needs, so it's essential to listen to the consumer to determine exactly what each could use. Personalization has become a priority in email marketing and consumers appreciate when brands take a more personal approach to their messaging. This places the company in a more positive light and shows that the brand cares about pleasing the consumer. To get in sync with the buyer, try using segmentation strategies to develop more targeted campaigns that respond to each buyer's specific needs.
2. Sending the Same Message to Everyone – Just as each buyer has different needs, each is also at a different stage of the marketing cycle. Some may be unaware of the brand, while others may be its strongest advocates. Given such a wide range of awareness, customize the email message by segmenting the lead list into different audiences. This can result in higher click-through rates and more responsive buyers.
3. Ignoring Low Response Rates – The success of an email campaign is ultimately defined by the response rate, so a low level of response means that the message isn't working and needs to be changed. Try split testing the email copy, frequency, timing and other variables to determine which elements improve the overall response. Taking the time to optimize the emails can greatly increase the open rates, effectiveness, and efficiency of the campaign.
4. Leaving Out Links to the Website – The purpose of the email is to drive consumers to the website, so be sure to include links that lead them there. While research shows that a higher number of links can increase click-through rates, it's really an issue of quality over quantity and it's more important for these links to be relevant than to be abundant. Figuring out the right amount of links calls for continuous testing, with the perfect amount providing the greatest return.
5. Neglecting the Needs of the Mobile Market – Marketers can no longer ignore the rapidly increasing mobile audience, especially with research showing 81 percent growth in mobile email viewership from late 2010 to early 2011. This is why it's vital to optimize every email message so it can be easily viewed on all smartphones and tablet devices. Keep in mind that most mobile email readers will not automatically load images and many will not display them properly. To ensure suitable viewing, design the emails in the same way as non-mobile messages by using HTML text, alternative text for images, and always including a plain-text version.
6. Failing to Set Up a Strategy – One of the most essential elements in an email marketing campaign is the strategy. Marketers must develop a plan that spells out the specific audiences, the messaging, the frequency and the means of tracking through every stage of the campaign. It's important to know that the main reason people unsubscribe from email lists is because they receive too many emails. With a proper plan, the email schedule and the unsubscribe rate can be closely monitored. This allows for a rise in unsubscribe requests to be quickly corrected with a quick change to the plan.
Email marketing is certainly not new, but it has retained its luster as a highly effective means of marketing. By avoiding these six common mistakes, email marketers can make sure their promotional messages keep making an impression on consumers.
To discover the latest ways to use email marketing to capture your audience's attention, contact MDG today at 561-338-7797 or visit www.mdgsolutions.com.
MDG, a full-service Florida advertising firm with offices in Boca Raton and New York, NY, specializes in developing targeted Internet marketing solutions, exceptional creative executions and solid branding and media buying strategies that give clients a competitive advantage. Our core capabilities include branding, logo design, creative, digital marketing, print advertising, media planning and buying, TV and radio, Web design and development, email marketing, social media marketing and SEO.
Read more at Marketing Profs.com.