Small Businesses Get Nearly Half of Traffic from Social Media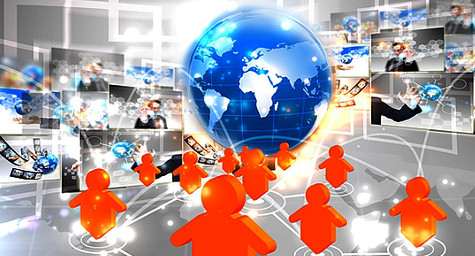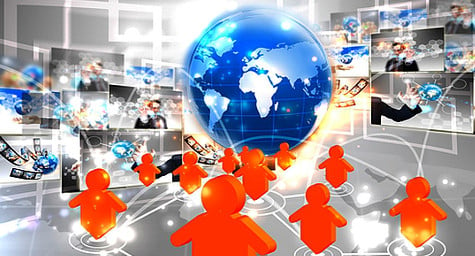 A recent study offered some big takeaways for marketing small businesses in terms of their online presence and the role of social media in their success. Conducted by Northwestern professor Rich Gordon and Syndio Social CEO Zachary Johnson, the study analyzed links between more than 300 Chicago-area news sites and examined data and referral sources for 100 of these sites. The results shed light on the many intricate and important ways that small and large businesses are connected on the Web. SmallBusinessTrends.com revealed the following details from the digital study.
1. Smaller Websites Depend More on Traffic from Local Area Than Larger Sites – Interestingly, the study indicated that the share of traffic received by smaller websites was a whopping 11 times more than the share attained by larger sites. This demonstrated the need for small businesses to participate in their communities and become a part of their local online networks in order to increase traffic to their websites. Start by partnering with other local businesses to develop relationships with each other, as well as with local residents. In addition, sponsor or host events together to let locals know about your business and show your commitment to the community.
2. Facebook and Other Social Media Sites are Vital for Driving Traffic – The study showed that Facebook and Twitter drove more than 50 percent of all referred visits for small-business sites, with Facebook responsible for more than 48 percent of that traffic. In comparison, this was triple the percentage of traffic they drove toward larger business sites. These findings clearly indicated the major role of social media in driving traffic to small businesses and the importance of getting involved with these platforms, especially Facebook. Use social media to connect and form relationships with the local community, both online and off. Create content that engages visitors and keeps them coming back for more. Interact with fans and followers to get their feedback and make them feel valued, which can go a long way toward building loyalty and advocacy. All of these social media activities will drive more traffic to your website and enhance your reputation as a business that's worthy of their business.
3. Must Drive Links & Traffic to Get Links & Traffic – There is a definite degree of reciprocity involved with linking for traffic, so small businesses must send more traffic to other sites if they want to receive more at their own. Research revealed that the more you link to other sites, the more inclined they are to link back to your site. By sharing and supporting other small businesses, it's possible to build relationships that can benefit everyone involved. Strive to frequently share relevant or local content featured on other sites, in addition to linking to others through social media. It feels good to help your fellow businesses and know that they're helping yours in return.
Based on these findings, it's clear that small businesses need to support each other both online and off. Building relationships, connecting through social media, and sharing links are all valuable ways to market a small businesses and earn big rewards.
To leverage the power of social media in your small business's marketing strategy, contact MDG.
At MDG, a full-service South Florida advertising firm with offices in Boca Raton and New York, NY, our 360° marketing approach uses just the right mix of traditional and online media to reach your marketing goals. While some industries may fare better in print and others online, we strive to create a balanced approach where traditional, digital, and social media marketing efforts support each other and your marketing message is tailored to the medium. To stay on top of the latest trends in social media marketing, contact MDG.
Read more at SmallBizTrends.com.