Smart Talk on Why the Dean of Harvard Medical School is on Twitter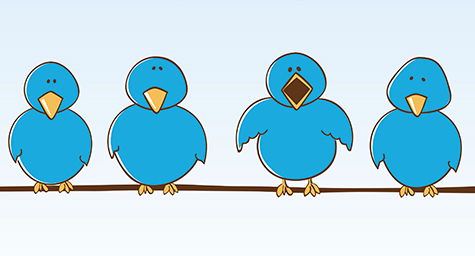 Dr. Jeffrey Flier always thrived on participating in vigorous debates about subjects of importance and interest. But when he became the dean of Harvard Medical School eight years ago, he felt there could be a potential conflict between vocalizing his personal views and censoring his public comments to avoid provoking friction. He wanted to contribute something meaningful to the public conversation. He feared that withholding his views could cause him great frustration, but he was also well aware that his official communications would be a reflection of the school's views and required great thought and tact. Luckily, he found his solution in Twitter. The Wall Street Journal shared how the popular social media platform lets him express his personal views, while maintaining a professional image.
A Public Place to Share His Voice and Views
On Twitter, Dr. Flier has an intriguing and interested audience to share both his everyday views and official papers for outside publications. But he has given a lot of thought to the many risks and benefits of taking his views public.
A Wise Look at the Risks
By using Twitter, Dr. Flier knows he has no control over how his audience will react to his tweets, feel about his views, or think about his character.
In addition, he understands that his respected position can be very influential, especially since his Twitter bio identifies him as the dean of Harvard Medical School. To ensure that his personal tweets are not perceived as official school policy, he also clearly states on his Twitter bio that all his tweets are his own.
Learning and Loving the Benefits
Despite the potential risks, Dr. Flier really enjoys tweeting. He deals with so many professional meetings and issues that Twitter serves as a leisure activity and a break from business.
He also finds Twitter insightful and informative. He follows interesting people who share valuable articles and thoughtful comments, so he learns a lot on the platform.
And by earning 4,700 followers though the years, he has met interesting people and made new fiends that he may not have encountered in his daily life. He is followed by a varied group of people, including scientists, medical educators, journalists, economists, entrepreneurs, writers, aspiring medical students, and more. This network has become a rewarding part of his life and his learning.
Dr. Flier clearly understands both the value and the impact of his presence on Twitter. Yet Twitter lets him fulfill his desire for personal expression and maintain a level of professional decorum. His approach should serve as a model for other people and companies on the art of tweeting with tact.
Keep up with the latest social media trends in healthcare marketing. Contact MDG.
MDG, a full-service advertising agency with offices in Boca Raton and New York, NY, is one of Florida's top healthcare marketing companies and branding firms, whose healthcare clients include Dental Care Alliance, MDVIP, Max Planck Florida Institute, HCA East Florida, Primary Pharmaceuticals, and MD Now. MDG's core capabilities include branding, logo design, print advertising, digital marketing, mobile marketing, email marketing, media planning and buying, radio and TV advertising, outdoor, newspaper, video marketing, infographic development, website design and development, content marketing, social media marketing, and SEO. To learn more about the latest trends in healthcare marketing, contact MDG.