Snapchat 101 for Brands: What Marketers Need to Know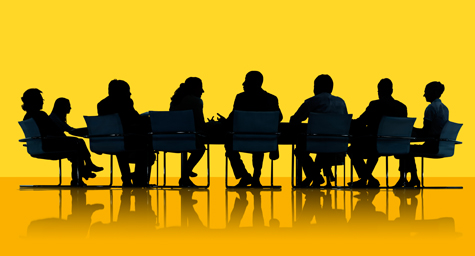 Snapchat is having quite a moment right now.
Glowing pronouncements about the messaging app seem to be everywhere. The head of one major media agency called it "the one [digital platform] to watch in 2016" and social media guru Gary Vaynerchuk recently declared, "Snapchat is now the place where most of America's (and soon to be most of the world's) 18 to 35 year old attention is."
It's clear that Snapchat is popular, and growing, but what does this mean for brands? How big is Snapchat? Is it only for Millennials? How are companies using it to reach consumers? And, most importantly, should it be part of your marketing strategy?
In this post we're going to provide answers to these key questions based on data from research reports, as well our own learnings from client engagements.
Here's our MDG Snapchat 101 primer for brands:
1. How big is the opportunity?
Let's start with this: Snapchat is huge.
It's estimated that 150 million people use the service every day to send more than 400 million Snaps. To put that audience size in perspective, Snapchat already has a bigger daily active user base than Twitter (136 million).
Moreover, the platform is growing incredibly quickly. Snapchat's U.S. user base is projected to increase by 27% in 2016, far surpassing the growth rate of mobile messaging in general (16%). Over the next four years, Snapchat is expected to add twice as many new users as Twitter and Pinterest.
By 2020, at least a quarter of the entire mobile population in the United States is projected to be using Snapchat.
2. What is the audience demographic?
Snapchat's core user base is young—for now.
A survey of American teens found that Snapchat is their favorite social network (28% rank it as number one), ahead of Instagram (27%), Twitter (18%), Facebook (17%), Tumblr (2%), and Pinterest (2%).
Some 69% of mobile users in the U.S. ages 18 to 24 use Snapchat, compared with 18% of those ages 25 to 35, and 14% of those age 35 and older. However, the share of older users on Snapchat is quickly growing. Three years ago, Snapchat was only being used by 5% of smartphone users ages 25 to 34 and 2% of users age 35+.
Today, more than half of new Snapchat users are over the age of 25, and the growth rate of the 25+ audience is double that of the 25 and under audience.
3. Are most brands using it?
A survey of 5,000 marketers conducted earlier this year found that just 5% are currently using Snapchat as part of their marketing efforts.
That share is quickly growing, though. Some 16% of marketers say they plan on increasing their Snapchat activities this year and 28% say they want to learn more about the platform.
One of the biggest roadblocks brands seem to be facing with using Snapchat is understanding the payoff. Because of the inherent nature of the product—Chats were originally designed to be fleeting—as well as the fact that the platform doesn't yet have sophisticated analytics, it's currently hard to assess things like reach and engagement. That's likely why just 2% of marketers say it's the social network that produces the best ROI.
4. What are brands doing on it?
As with any social network, there are countless tactics marketers employ to reach consumers on Snapchat. That said, there are currently two primary ways brands are using the platform:
Directly Interacting with Followers
Once brands figure out the basics of Snapchat, many use the Chat and Story features to engage audiences either on their own or via influencers.
Some examples of how this is being done effectively include:
Revealing behind the scenes: Many brands, such Everlane, use Snapchat to provide an inside look into their businesses. For example, each week on #TransparencyTuesday the online retailer showcases its offices and answers questions.
Entertaining and engaging: A number of brands are simply using Snapchat as a way to connect with consumers in fun ways. For example, the platform was a key part of GE's Emoji Science campaign, which used digital tools to make learning science enjoyable.
Reaching Audiences Via Special Features and Advertising
The second major way that brands are using Snapchat to reach audiences is via the service's various paid advertising features.
The three main paid formats currently offered by Snapchat are:
Snap Ads: These short, vertically oriented video ads run as part of other Snaps. If users decide to swipe up, they can see extended content such as longer clips, articles, and app store links.
Sponsored Geofilters: These overlays appear when Snapchatters in a certain location take a Snap. By selecting the Geofilter, the user can convey where they are/what they're doing, and the brand can include messaging.
Sponsored Lenses: These filters appear when a user goes to take a Snap and presses down on his/her face. Various fun animation options appear, often including prompts (open your mouth, switch faces, etc.) and a brand logo.
5. Should your brand be using it?
Finally, the big question remains: Is it time for your brand to dive in and start using Snapchat?
The answer is…it depends.
If you want to connect with a youthful audience, then you probably should be engaging on the platform. According to Snapchat data, 41% of all 18 to 34-year-olds living in the United States can be reached via the service. Moreover, the average user now spends an average of 25–30 minutes a day on Snapchat. Put simply: Younger consumers love Snapchat and they use it a lot, so it makes sense to engage them there.
If your target demographic is older, and/or less tech savvy, then the situation is more complicated. Snapchat is still a relatively new platform with relatively low penetration among people 35 and older. There are other social networks (such as Facebook) and other digital tactics (such as search advertising) that have clearer targeting options, better measurement, and more proven results.
Ultimately, our advice for most brands is to wait and see. Snapchat has incredible potential, but it may not be the most efficient way to allocate your marketing spend right now. However, as the platform gets more sophisticated and the user base diversifies, this will change. Keep an eye on Snapchat—a very close eye—as it could be essential to your business very soon.
Get the latest updates on social media marketing. Contact MDG today at 561-338-7797 or visit www.mdgsolutions.com.
MDG, a full-service advertising agency with offices in Boca Raton and New York, NY, is one of Florida's top branding firms. MDG's capabilities include print advertising, direct mail marketing, branding, logo design, creative, media buying and planning, radio and TV advertising, outdoor, newspaper, digital marketing, website design and development, online video advertising, infographic development, email marketing, video marketing, mobile marketing, content marketing, social media marketing, paid search marketing, and SEO. To learn about the latest trends in advertising and branding, contact MDG today at 561-338-7797 or visit www.mdgsolutions.com.