Snapchat Announces a Revamped Version to Snap Up Mobile Messaging Market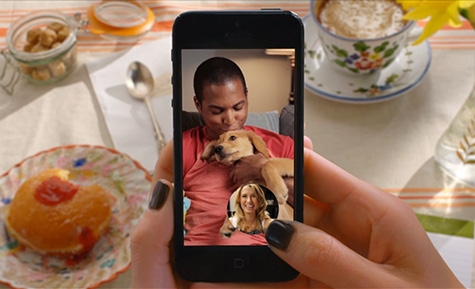 In the three years since Snapchat began as a photo-messaging service whose messages disappear in seconds, the company has yet to disappear from the headlines. Once again, Snapchat is front-page news with its recent announcement of a new version of its application. The company's goal is to maximize the mobile messaging experience. The New York Times reported on this mobile messaging makeover to explain how Snapchat is striving to bring more to the messaging conversation.
"We're trying to take the traditional text conversation and make it better," said Evan Spiegel, one of the founders of Snapchat. "The goal has always been to move beyond messaging."
While most messaging apps are focused on the variety of content that can be sent, Snapchat believes that the mobile experience matters most. This led the company to redesign Snapchat in an effort to deepen those conversations and interactions. The new version accomplishes this goal through features that replicate the way that people interact in person.
One of the new features enables people to easily switch between trading text messages and having a real-time video conversation, all within the main Snapchat app. This allows a text exchange to smoothly flow into a face-to-face video conversation, which enhances the conversational experience because it eliminates any disruption.
Another feature called "Here" displays when friends are available online to trade text messages or participate in a video conversation.
While most companies do extensive testing on data consumption when video is involved, Snapchat instead focused on the audio experience to ensure that users could still hear each other even if there was trouble with the transmission of video. This way, people could continue their conversations despite the disappearance of the video stream.
Mobile messaging has experienced enormous popularity and led Snapchat to see rapid growth. The service currently transmits more than 700 million messages back and forth between users every day. According to comScore, Snapchat attracted 20 million users to its mobile application in February 2014, which was an increase of 4.5 million users in one year.
As a result, many companies are willing to pay hefty amounts to purchase mobile messaging products and even trying to develop their own messaging services. Facebook paid $20 billion for WhatsApp, in addition to introducing a version of Instagram with private and direct messaging, and is releasing a more visual version of its Messenger chat application.
With the new version of Snapchat, the company is making the conversational experience its top priority, which they believe will put them on top of the competition in a snap.
Discover what's new and what's news in social media. Contact MDG today at 561-338-7797 or visit www.mdgsolutions.com
MDG, a full-service Florida advertising agency, with offices in Boca Raton and New York, NY, specializes in developing targeted Internet marketing solutions, exceptional creative executions and solid branding and media buying strategies that give clients a competitive advantage. Our core capabilities include branding, logo design, creative, digital marketing, print advertising, media planning and buying, TV and radio, public relations, Web design and development, email marketing, social media marketing and SEO.