Snapchat Rolls Out Pixel Tracking Just in Time for the Holiday Shopping Season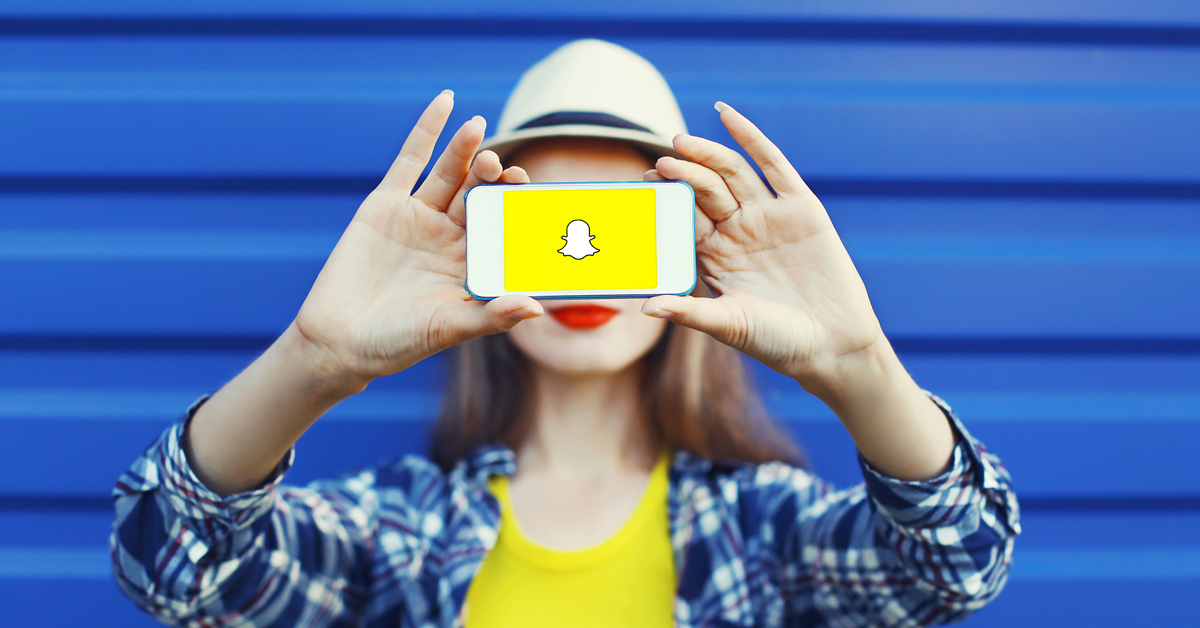 When Snapchat first introduced ads in 2014, the company promised to avoid ads that were "creepy and targeted." Now, it appears that the days of targeted ad-free Snapchat are over. The company plans to roll out Snap Pixel, a conversion-tracking tool that allows advertisers to measure traffic driven to their websites through Snapchat ads. Once the pixel code is added, advertisers can track conversions that stem from Snapchat referral traffic.
With 173 million daily users across the globe, Snapchat presents an excellent opportunity for brands to grow their audience. And with the holiday shopping season approaching, the timing couldn't be better for Snapchat's new tracking tool. Currently in its testing stage, Snap Pixel is expected to launch in the coming weeks.
Snapchat Pixel Tracking Is Finally Here
Through the years, Snapchat has introduced splashy ad formats, nationwide sponsored geofilters, and other tools to entice advertisers. Despite these improvements, many marketing executives still don't consider Snapchat a must-buy when it comes to advertising spend. The company has struggled to get marketers interested even after introducing its advertising API in 2016. In fact, Business Insider cited a survey by Social Media Examiner which revealed that only 7 percent of marketers used Snapchat during the first quarter of 2017.
Most social media platforms, including Facebook, LinkedIn, Google, Pinterest, and Twitter, have already introduced conversion-tracking tools. These tools allow advertisers to properly credit the platforms' ads for driving traffic to a company's website—even if the ads themselves didn't guide someone there directly. Because Snapchat lacked dedicated conversion trackers, many marketers placed it on the back burner when allocating advertising funds.
Snap Pixel marks another attempt by Snapchat to engage direct-response advertisers, who may have avoided the company previously due to its measurement shortcomings. Because so many of its competitors already utilize pixel tracking, many marketers agree that Snapchat's new tool has been a long time coming.
How Snap Pixel Works
When the Snap Pixel code is added to website pages, brands will be able to track conversions from their vertical-video Snap Ads. First, advertisers must use Snapchat's ad-buying tool to create a pixel. Then, advertisers must choose a specific website page to track. For example, the advertiser might want to see how many people visited a page after viewing a Snap Ad. Email newsletter sign-ups and other forms can also be tracked using Snap Pixel.
Once the pixel is activated, advertisers can watch their ad campaign stats in real time using Snapchat Ad Manager or a third-party software provider. Data can be collected within 28 days after someone has interacted with or viewed an ad.
Marketers also will be able to specify the conversion events they wish to track, including "Add to Cart" or "Sign Up." Nine pre-defined conversion events are available, but brands will be able to create custom events in the future. The current available conversion events are:
Purchase
Save
Start Checkout
Add to Cart
View Content
Add Billing
Sign Up
Search
Page View
Is Snap Pixel Worth the Investment?
While the tool is still in its early stages, Snap Pixel has delivered promising results thus far. Early tests revealed a low cost-per-purchase for ads and a low cost-per-signup for email newsletters. In addition to helping marketers save money on their campaigns, Snap Pixel offers access to a whole new group of consumers.
TechStyle, which owns Fabletics, ShoeDazzle, and JustFab, was one of the first brands to test Snap Pixel. TechStyle uses Snapchat ads regularly to showcase its products, but the company lacked a clear way to track ad conversions. According to Adweek, Snap Pixel has given TechStyle an opportunity to gather valuable data and a chance to further engage with users. The brand also was able to lower the cost-per-purchase from its ads by 40–60 percent.
The drawbacks? Unlike Google and Facebook, Snapchat pixel tracking currently is designed only for measuring purposes. While Facebook's pixels can be used to serve ads to those who are most likely to convert, Snapchat's cannot. However, Snapchat eventually plans to add tags to the tracker, including ad targeting. With the targeting tag, brands can zero in on specific audiences that have viewed their websites.
Despite expanding its marketing tools, Snapchat still accommodates those who would rather not share their data with marketers. Currently, users who don't wish to see ads on Snapchat are able to opt out under the app's Preferences section. These users will also be able to opt out of ad targeting through Snap Pixel.
New Opportunities for Marketers
For now, Snap Pixel remains a measurement tool that allows brands to track conversion rates. But by the year's end, brands will be able to target specific groups of users based on the pages they visit. Plus, marketers can create audience groups and target ads specifically to those people.
Ultimately, Snapchat's decision to introduce pixels makes sense, as does its decision to soften its stance on targeted ads. Without conversion tools, Snapchat simply could not compete with heavyweights like Facebook and Instagram. Plus, Snapchat offers one clear advantage over the competition: the platform sees much higher engagement between close friend groups than other platforms. This is especially important for brands marketing to millennials, whose purchasing decisions are heavily influenced by friends' opinions and reviews.
Snap Pixel presents a great opportunity for advertisers to further engage with consumers this holiday shopping season. If you're looking to expand your social media marketing efforts, consider giving Snapchat's new pixel tracking a try.
Check out the latest trends in social media marketing. Contact MDG today at 561-338-7797 or visit www.mdgsolutions.com.
MDG, a full-service advertising agency with offices in Boca Raton and New York, NY, is one of Florida's top branding firms. MDG's capabilities include print advertising, direct mail marketing, branding, logo design, creative, media buying and planning, radio and TV advertising, outdoor, newspaper, digital marketing, website design and development, online video advertising, infographic development, email marketing, video marketing, mobile marketing, content marketing, social media marketing, paid search marketing, and SEO. To learn about the latest trends in advertising and branding, contact MDG today at 561-338-7797 or visit www.mdgsolutions.com.