Snapchat's Rapid Growth Makes its Competition Virtually Vanish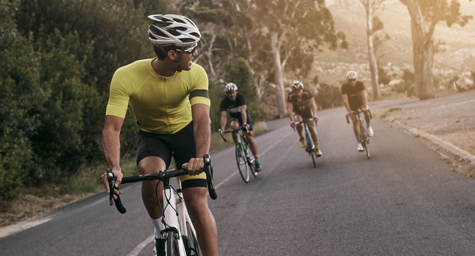 Snapchat may have first appeared to be a simple mobile messaging app whose messages disappeared a short time after viewing, but the social app's phenomenal growth throughout this year will earn it a permanent place in the mobile messaging matrix. Snapchat is forecast to grow by double digits this year in the U.S., according to a recent eMarketer report on mobile messaging apps. This growth will help Snapchat advance ahead of app competitors like Twitter and Pinterest for the very first time. This gap in growth is only expected to multiply over the next four years. eMarketer.com shared more from the report to show how Snapchat's growth is causing the competition's lead to disappear.
Growing Right Before Our Eyes
The report revealed that Snapchat's U.S. user base will grow more than 27% to a whopping 58.6 million users this year. This level of growth far surpasses the growth of the whole mobile messaging category, which will only experience about 16% growth over the course of 2016.
Snapchat's growth will also allow the app to finally advance past its competitors for the first time in its brief history. The report showed that Twitter will have only 56.8 million U.S. users this year and Pinterest will only total 54.6 million users. And by 2020, Snapchat is expected to add almost 27 million users, which is nearly double the amount that both Twitter and Pinterest will gain.
Why Snapchat is Snapping Up Users
In a sea of mobile messaging apps, Snapchat stands apart for a number of reasons. For one, its messages only last for a limited time. Second, its innovative features and highly visual interface let users tailor the images they share to certain events and locations.
Industry experts say that Snapchat's ascent also has been driven by the fun factor of the app, which has made social sharing more fun and helped the app rise above the rest.
The Age of Snapchat
Snapchat has particularly captured the attention of younger audiences, which make up the majority of its users. In fact, users between the ages of 12 and 34 are fueling its greatest growth. These findings are displayed in these statistics:
34% of Snapchat's base is aged 18 to 24.
27% of the user base is aged 25 to 34.
The user base under age 12 will grow by almost 43% this year.
But Facebook Messenger Won't Fade Away
Despite Snapchat's phenomenal growth, the social app will still face Facebook Messenger's domination of the chat app category. Facebook Messenger is predicted to capture 105.2 million U.S. users this year, which is twice the amount that Snapchat will gain. Plus, two-thirds of the U.S. population will visit Facebook Messenger at least once a month this year. And by 2020, Facebook Messenger is expected to further expand, leading the way over all social apps.
So while Snapchat's growth has propelled it ahead of many major competitors, it will still face unrelenting competition from Facebook Messenger for now.
Get the latest updates in social media marketing. Contact MDG.
MDG, a full-service advertising agency with offices in Boca Raton and New York, NY, is one of Florida's top branding firms. MDG's capabilities include print advertising, direct mail marketing, branding, logo design, creative, media buying and planning, radio and TV advertising, outdoor, newspaper, digital marketing, website design and development, online video advertising, infographic development, email marketing, video marketing, mobile marketing, content marketing, social media marketing, paid search marketing, and SEO. To learn about the latest trends in advertising and branding, contact MDG.