Social Media Blunders [Infographic]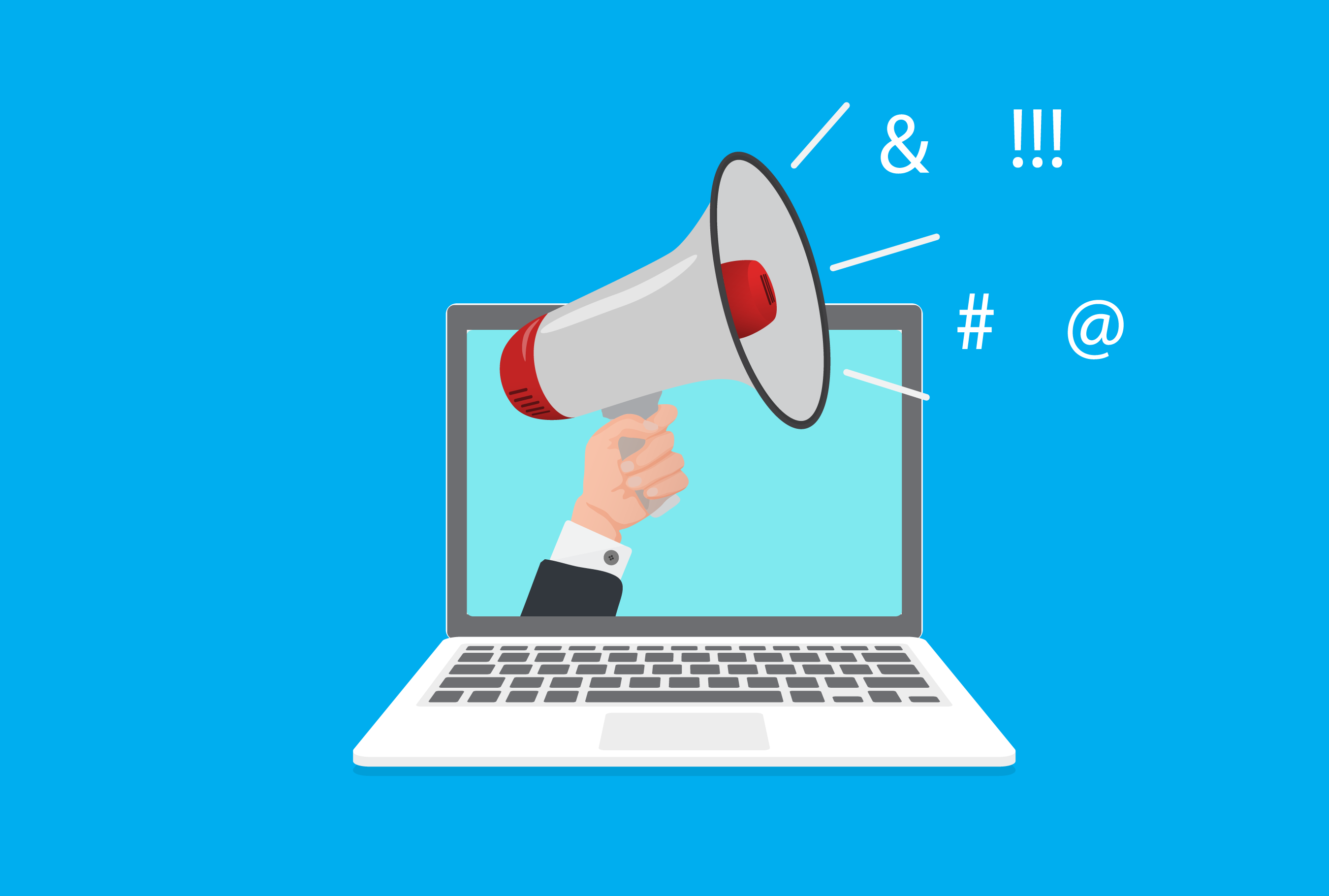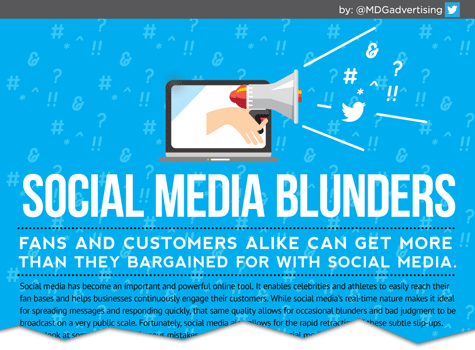 As the popularity of social media continues to accelerate, it's no surprise that famous faces and well-known brands are increasingly using these platforms to reach the people responsible for their fame. The power of these social media channels allows actors, comedians, athletes, and companies to interact with their followers, yet the casual comfort of these conversations can sometimes result in social slip-ups. MDG developed the following infographic that shows how the improper use of social media has caused some big names to gain unfavorable attention, but has also allowed them to quickly win back their faithful fans.
[jump]
First of all, celebrities view social media as yet another stage, but one where they can show more of their real personalities instead of playing a character. Their fans and followers usually shower them with adoration and attention, but sometimes their casual comments can spark major drama. Actor Ashton Kutcher made one such social media slip-up by taking to Twitter to express his outrage over the firing of Penn State Coach Joe Paterno. Unfortunately, Kutcher was unaware of the sordid sexual details behind the termination and his words angered many. Taking advantage of the real-time nature of social media, the actor quickly deleted the tweet and said he was sorry for his rash statement. Following the controversy, Kutcher let his media team control his commentary.
Athletes have also been quick to jump into social media and their fans flock to interact with their larger-than-life heroes. Many sports stars love being able to speak their minds, but sometimes their comments can score serious fan fury. As long as the matter is handled quickly and permanently, all can be ultimately forgiven. This was the case when Kareem Jackson tweeted a picture of himself at a cockfight in the Dominican Republic with a comment comparing the huge spectator turnout to the crowds at a college football game. The brutal photos caused public outrage when people equated them to the Michael Vick's dog-fighting scandal. Fortunately, the tweets were rapidly deleted and the dilemma disappeared.
Of course, businesses appreciate how social media lets them engage their customers and clients in a more personal way, but they don't always use good business sense on these sensitive social media networks. This social media infographic shows how Kenneth Cole paid the price for the company's tactless posts about the uproar in Egypt. Despite an apology on Twitter within hours, the media had already spread word of the gaffe, which led to the hashtag #boycottKennethCole and numerous similar tweets from imposters. Nestle also committed a social snafu when facing the wrath of Greenpeace over the brand's contract with a firm reportedly destroying the Indonesian rain forests. A snide and snarky response from the brand's Facebook administrator only angered activists even more, despite their subsequent decision to end the controversial contract. This became a notorious model of social mismanagement.
Surprisingly, some social media mistakes end up having positive results. When a staff member at The Red Cross accidentally used the organization's Twitter account to make a personal tweet about Dogfish Head beer, The Red Cross calmly issued a tweet stating their deletion of the comment while assuring followers that they do not 'drink on the job' and have regained control of their commentary. Their responsibility and sense of humor over the situation shed a positive light on The Red Cross and actually led to a deal with Dogfish Head.

Spread the Word
MDG, a full-service Florida advertising firm with offices in Boca Raton and New York, NY, specializes in developing targeted Internet marketing solutions, exceptional creative executions and solid branding and media buying strategies that give clients a competitive advantage. Our core capabilities include branding, logo design, creative, digital marketing, print advertising, direct mail marketing, media planning and buying, TV and radio, infographics, website design and development, email marketing, social media marketing, and SEO.