Twitter Tailors a New Way to Target Ads with Launch of Tailored Audiences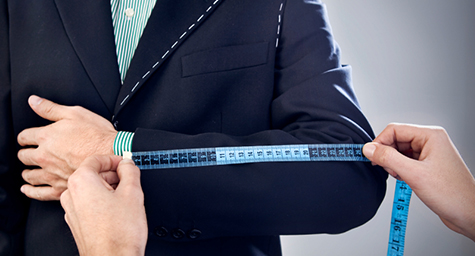 Twitter has everyone talking and tweeting about their brand-new ad retargeting product called "tailored audiences." Designed as a way to drive better performance for advertisers on Twitter, the product allows advertisers to tailor and target their social media ads to people on Twitter who have been to their websites. TechCrunch.com reported on why this is tailor-made for today's targeting trend.
With the release of tailored audiences, Twitter can leverage retargeting technology to match advertisers with interested users, then let these brands send them Promoted Tweets. The result is that users receive more relevant messages from advertisers that appeal to them. And this translates to higher rates of response for advertisers on Twitter.
While Facebook has had great success with their similar FBX program, Twitter's version could be more enticing since it may extend retargeting to mobile.
According to the Twitter blog, beta testing of tailored audiences delivered great results for advertisers. Marketing software platform HubSpot saw a 45% rise in engagement over their historical averages. And app performance brand New Relic had 195% higher conversion rates. In addition, Delta Airlines was so delighted that their agency partner Digitas felt compelled to comment.
"We were pleased with the campaign's initial performance and excited about the opportunities that the tailored audiences feature represents moving into 2014," said Breanne Loso, media planner for Digitas. "The ability to hone in on a very specific audience segment…and continue a conversation with them while on the go and within the social space is a fairly unique and powerful offering."
Since privacy is a priority, Twitter users can opt not to receive this promoted content by unchecking that box in their settings. And if users enable Do Not Track in their browsers, Twitter will not receive any browser-based data from this ad retargeting.
With Twitter's launch of tailored audiences, the potential of ad retargeting meets the power of social media to bring infinite possibilities to advertisers everywhere.
Use ad retargeting to refine your marketing strategy and increase sales. Contact MDG.
MDG is a full-service advertising agency and one of Florida's top creative ad agencies. With offices in Boca Raton, FL and New York, NY, MDG's core capabilities include branding, logo design, digital marketing, print advertising, mobile marketing, email marketing, media planning and buying, TV and radio, outdoor, newspaper, video marketing, Web design and development, content marketing, mobile marketing, social media marketing, and SEO. To stay on top of the latest trends in marketing and advertising, contact MDG . To learn more about how retargeting is becoming become a mainstream marketing tactic, take a look at "Ad Retargeting is on the Rise, Especially on Facebook Exchange."