Social Media Expected to Score Major Advertising Spike in the World Cup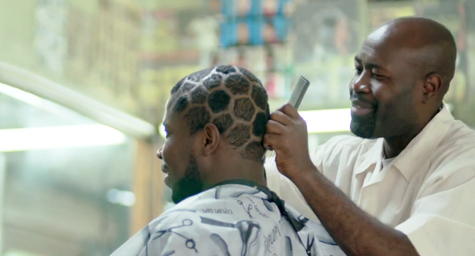 Social media and the World Cup seem to be a match made in marketing heaven as Twitter, Facebook, and YouTube win over the major advertisers trying to kick up their global audience reach. While social media may take the trophy for marketing resources, TV and radio are also predicted to steal their typical high share of ad revenue. For a look at how marketers are tackling social media in this year's World Cup, TheGuardian.com provided a play-by-play.
Since the World Cup is a global event and the world has become increasingly digital, advertisers and branding firms are realizing that the best way to get in the game today is through social media. To demonstrate the power and potential of a social media marketing strategy, Twitter recently reported that the 2010 World Cup was the largest period of sustained activity for any event in the network's history. And months before this year's soccer spectacle was set to start, Twitter talk about the tournament had already passed that previous high level of tweet activity.
Twitter plans to leverage these higher levels of traffic and tweeting into growth and marketing opportunities. For instance, Twitter has redesigned its sign-up process to cater to non-U.S. markets by introducing the options to add favorite teams, national flags, and patriotic header photos to profiles. And fans of the colorful "hashflags" from the last World Cup will be happy to hear that these hashtags with their corresponding country flag icons will be back for the 2014 event.
With all of this buzz already building around these global games, no wonder brands are running to capture a strong social media position. Adidas already launched its largest-ever World Cup campaign and it's interesting to note that the sportswear sponsor is spending more on digital marketing than on its TV placements. While their campaign includes global TV spots like all other sponsors, the tag line of these TV spots directs consumers to engage on social media sites.
"This will undoubtedly be the most social World Cup ever and probably the most social event in history," said Tom Ramsden, global brand marketing director for Adidas football. "Social media allows us to tell more stories than a 30- or 60-second TV spot may typically afford."
Sponsors linking up with athletes and celebrities are taking full advantage of their social star power. For instance, Nike's World Cup campaign includes Ronaldo, the world's most popular sportsman on Twitter with 26.5 million followers. When he tweeted Nike's second World Cup ad that was posted on its YouTube page, it caused views to soar to more than 70 million in mere days. The staggering social media response led Nike to run a shorter version of the ad on television.
While social media may be the star player, teaming Twitter with live TV is also a winning strategy. Nielsen research shows that 60% of UK users tweeted while watching the tournament on TV. This presents exciting opportunities for advertisers to coordinate their traditional TV placements with social and mobile engagement to make the most of their marketing efforts.
And TV isn't the only traditional medium scoring major revenues from the World Cup. Radio is passing all expectations and goals with industry experts predicting a 45% rise in revenue in the second quarter, which coincides with the tournament action.
But while traditional media plays an important role in a brand's World Cup strategy, social media is leading the pack as marketers run to seize their place on the platforms.
Keep up with what's up and coming in social media advertising. Contact MDG today at 561-338-7797, or visit www.mdgsolutions.com.
MDG, a full-service advertising agency with offices in Boca Raton and New York, NY, is one of Florida's top branding firms. MDG's capabilities include print advertising, direct mail marketing, branding, logo design, creative, digital marketing, media buying and planning, radio and TV advertising, Web design and development, online video advertising, infographic development, email marketing, content marketing, social media marketing, and SEO. For the latest trends in advertising and branding, contact MDG today at 561-338-7797 or visit www.mdgsolutions.com.