Social Media Monitoring Results in Timely Ad Featuring Injured Olympian, Heidi Kloser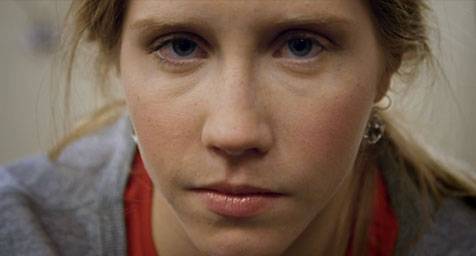 Thirteen days was all it took for Olympian skier, Heidi Kloser, to go from fallen athlete to rising ad star. After fracturing her leg and tearing some ligaments just one day before the opening ceremonies, Kloser was sidelined from participating in the games. But thanks to a tweet from a fan, who also happens to be an adman, her commercial career is about to take off, reports USA Today. A thirty-second commercial for Liberty Mutual features Kloser on the road to recovery. It debuted during NBC's Wednesday night broadcast of the Sochi Winter Games.
That's how fast it works in the world of advertising, where relevancy equals interest. David Stewart, marketing professor at Loyola Marymount University says, "Firms are realizing that real-time response to consumers is very powerful, engaging and attention-getting. The key is to be creative enough while the issue is still relevant."
Liberty Mutual understands this. So when marketer Alex Bogusky tweeted the suggestion of using Kloser, they jumped at the opportunity. The idea was an obvious fit for their current campaign featuring former Olympic athletes overcoming adversity.
"This is a real testament to the power of social media," says Paul Alexander, chief communications officer at Liberty Mutual. "And the best thing about the Olympics is that everything happens of the moment."
After quickly gaining approval from everyone involved, Havas, Liberty Mutual's advertising agency, went to work getting the TV spot produced. The result is a touching tribute in which Kloser's mother recalls her daughter asking whether she's still considered an Olympian. Her answer, "Yes, honey, absolutely."
When asked about her role in the ad, Kloser admits, "I'd rather star in a commercial because I won a gold medal." She may still get that chance. As the closing of the spot reveals, it's all about the comeback. Kloser is already hard at work with the hope of qualifying for the 2018 Winter Games in South Korea.
All in all, this is a perfect example of the power of social media. It demonstrates one of the many ways advertisers like Liberty Mutual can benefit from closely monitoring social media conversations and acting on what they learn.
Keep up with what's trending in social media marketing. Contact MDG today at 561-338-7797 or visit www.mdgsolutions.com.
MDG is a full-service advertising agency and one of Florida's top branding firms. With offices in Boca Raton and New York City, MDG's core capabilities include branding, creative, logo design, print advertising, digital marketing, mobile marketing, email marketing, media planning and buying, TV and radio, outdoor advertising, newspaper, video marketing, Web design and development, infographic development, content marketing, mobile marketing, social media marketing, and SEO. For more on the latest trends in branding and advertising, contact MDG today at 561-338-7797.