Social Video Strategy Pays Off: Red Bull, Google Top Best Social Media List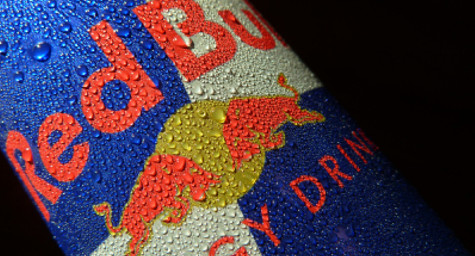 The AOL-owned video network, goviral, recently ranked the brands with the best-performing social video strategies. Their rankings were based on the volume, total views, and engagement levels of branded content uploaded to YouTube, Vimeo, and Facebook during the year. The results revealed that Red Bull had the strongest social branded content strategy, followed Google, Disney Nike, Samsung, Old Spice, Prada, Coca Cola, Nintendo and Adidas. MediaPost.com featured additional findings from the social media survey.
"An effective social video strategy can elevate a brand beyond the product, creating an experience consumers really want to be a part of," said Mads Holmen, planning director at gorival. "Brands like Red Bull, Old Spice and Nike are risk-takers, constantly disrupting what's expected to spark agenda-setting conversation."
Apple shocked many by just missing a top-10 distinction with a ranking at number 11. BMW was the highest-ranking automotive brand in 12th position, ahead of Volkswagen in the 13th spot, and Mercedes-Benz at number 15.
Despite Burberry's extremely strong social media strategy, the luxury fashion brand came in surprisingly low in the 16th spot. Conversely, an aggressive video content program for the Olympics paid off for Visa, which surpassed expectations for the financial segment with a ranking at number 24.
Alcohol brands made a disappointing showing by ranking at the bottom of the list. Smirnoff claimed the 90th position, with Corona in 93rd place, and Jack Daniels in the 99th spot.
In determining which brands to evaluate for their social video strategies, gorival drew from Interbrand's 2012 Best Global Brands Report, with the additions of chart-topping Red Bull and Old Spice.
Leverage the power of a social video strategy in your 2013 digital marketing plan. Contact MDG.
MDG, a full-service traditional and digital marketing agency with offices in Boca Raton, FL and New York, NY, specializes in developing targeted Internet marketing solutions, exceptional creative executions and solid branding and media buying strategies that give clients a competitive advantage. Our core capabilities include branding, logo design, creative, digital marketing, print advertising, direct mail marketing, media planning and buying, TV and radio, social video marketing, digital marketing, Web design and development, email marketing, social media marketing, search marketing, and search engine optimization (SEO).
Read more at MediaPost.com.