South Florida Fair Increases Attendance and Social Media Reach with MDG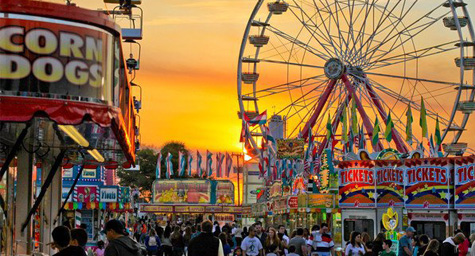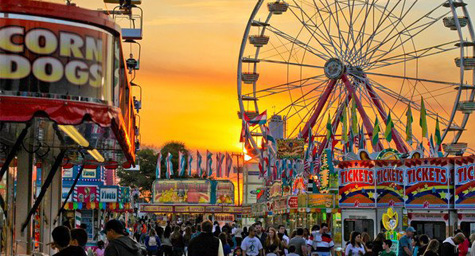 Always a popular event for the community, The South Florida Fair celebrated its 100th year with record-setting attendance and huge social media growth following an integrated marketing campaign created by MDG.
"Both midway (carnival) and admission revenues were up nicely…a number of individual or daily records were broken, including five single-day midway records and two single-day admission records," said Rick Vymlatil, South Florida Fair president and chief executive officer. "Since this was our 100th anniversary, we were hoping this would be a special year—and it was."
The Fair's milestone anniversary became the focus of our integrated marketing campaign, which included TV, radio, and social media. Our team updated last year's successful "Share the Fair" TV commercials by developing and producing a series of spots promoting numerous elements of this year's event, including unique exhibitions, thrilling rides, special savings offers, Christmas in Yesteryear Village, and various family entertainment. Throughout the commercials, a catchy jingle emphasized 100 years of the Fair. These lively TV ads helped to increase awareness and excitement for the Fair, which resulted in a 4 percent rise in attendance.
MDG also created and implemented a social media marketing strategy for the Fair including an online promotion that consisted of 100 days of giveaways to reflect the event's 100th year. The ongoing social media engagement highlighted the unique events and attractions at the Fair.  This social media component was designed to encourage interactivity with fairgoers and build buzz throughout the community. These social media efforts proved very successful, with the Fair adding more than 4,000 Facebook fans throughout the 100 days of giveaways and during the entire event.
After this year's extremely successful Fair, event organizers are already looking forward to the 2013 South Florida Fair scheduled to be open from January 18 to February 3.
To learn how an integrated marketing campaign can help grow your businesses, contact MDG today at 561-338-7797 or visit www.mdgsolutions.com.
As a full-service Florida advertising agency, with offices in Boca Raton and New York, NY, MDG specializes in developing targeted Internet marketing solutions, exceptional creative executions and solid branding and media buying strategies that give clients a competitive advantage. Our core capabilities include advertising, branding, creative, digital marketing, media planning and buying, TV and radio advertising, Web design and development, email marketing, social media marketing and SEO.  To view MDG's portfolio, click here.