Starbucks is 2012 Mobile Marketer of the Year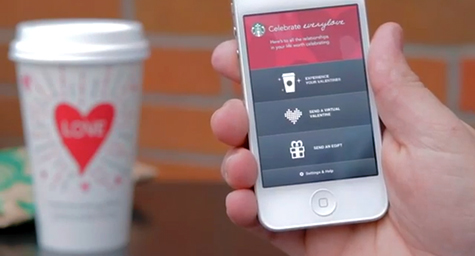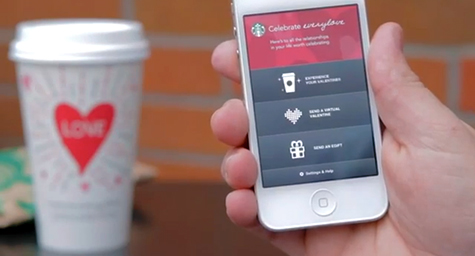 The highest honor in mobile advertising, marketing, and media has been awarded to Starbucks. The accolade recognizes exceptional efforts and innovative strategies in mobile marketing that advance the genre to greater heights. The Mobile Marketing Awards are presented each year and continually drive both brands and marketers to distinguish themselves in the mobile marketing space. This is the second time in the past three years that Starbucks has received this prestigious award, which is an impressive feat in the competitive world of mobile advertising. MobileMarketer.com reported on the details behind the beverage leader's winning ways.
"For Starbucks to be named Mobile Marketer of the Year twice in three years is no mean feat," said Mickey Alam Khan, editor in chief of Mobile Marketer. "It shows Starbucks' understanding that mobile is not just the future of marketing, but also retail."
Starbucks has proven itself as a perpetual visionary in mobile marketing. In recent years, the company has implemented a mobile-first strategy never before seen in the mobile marketing arena. Their approach spans the spectrum from the advanced technology of augmented reality and QR codes, to the more traditional channels of mobile apps and SMS.
Most of all, it's the brand's 360-degree mobile marketing strategy that serves a comprehensive range of functions and provides an endless array of opportunities to develop ongoing relationships with its customers. Starbucks has continually maintained a strong presence on multiple media channels, which has enabled the brand to boost brand awareness, loyalty, and engagement among a wide variety of audiences.
One notable example of the brand's success has been their innovative use of SMS (short message service) to encourage continual interaction with consumers. SMS has been at the core of building their rewards program, in addition to being extremely effective in promoting special offers and savings to registered individuals. They have strategically used both email and in-store signage to further drive their SMS efforts.
Starbucks has also used QR codes both frequently and successfully, yet in different ways than other brands. They strategically place QR codes only in places highly visible to consumers, rather than putting them on every promotion as other marketers often do. They have selectively used these codes to promote their variety of roasts, as well as to introduce their new Verismo™ products and facilitate purchase via smartphone.
One milestone mobile marketing promotion was the brand's use of augmented reality in an app that enabled consumers to interact with the brand in a completely new and exciting way.
Another was the company's extraordinary advances in mobile payments that have made Starbucks one of the leaders in mobile commerce. Their innovation has inspired other brands to pursue similar mobile payment paths and helped secure their repeated receipt of the highest honor in mobile marketing.
Finally, Starbucks regularly uses mobile marketing to promote every launch, product, and holiday. The brand appears to have a unique understanding of how mobile advertising drives product awareness, sales, and in-store traffic. This strong mobile insight has even expanded into their development of mobile apps, which the brand continually updates to keep consumers informed and engaged.
With this latest affirmation of mobile marketing mastery, Starbucks is a brand to watch and follow as they take mobile advertising in new digital directions.
To learn more about the power of mobile marketing, contact MDG.
MDG, a full-service advertising agency with offices in Boca Raton and New York, NY, is one of Florida's top integrated marketing agencies. Our 360° approach uses just the right mix of traditional and digital marketing to reach your advertising goals. While some industries may fare better in print and others online, we strive to create a balanced approach, where traditional and digital marketing efforts support each other and your message is tailored to the medium. To learn more about the latest mobile trends in marketing and advertising, contact MDG.Read more at Mobilemarketer.com.