Starwood Resorts to Social Media to Market Hotel Brand to Millennials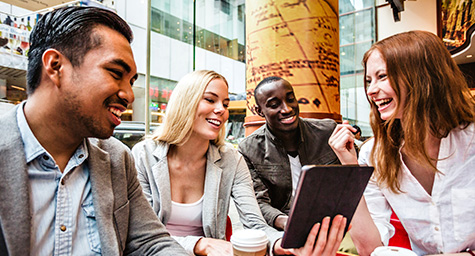 Since young adults love to escape to social media, Starwood Hotels and Resorts used the popular channel to launch its new Tribute brand of hotels to its target Millennial market. This is Starwood's first brand launch in almost a decade and it's planning to open 100 four-star Tribute hotels by 2020. The Tribute brand will have an independent spirit, so Millennials are a large part of its demographic focus. And Starwood knows that social media is a favorite destination of these young adults, which is why the company kicked off its hospitality marketing with a social media rollout. AdAge.com posted more on why social media is the key to marketing to Millennials.
Tribute hotels will be independently owned and each possess a unique appearance and ambiance, yet will still have access to Starwood's loyalty program, infrastructure, technology, worldwide sales force, and marketing expertise.
Tribute's independent spirit will even extend to its tagline "stay independent," which should appeal to the Millennial market of unconventional thinkers who like to do things their own way.
In addition to launching Tribute on social media, the company invited social media influencers to visit a Tribute hotel in South Beach. During their stay, they were encouraged to take photos and share them with followers on Instagram, Twitter, and other social platforms.
While Millennials are Tribute's top target, the hotel is also aiming for business and leisure travelers such as corporate retreaters, urban vacationers, and couples celebrating anniversaries. To ensure that Tribute's debut reached all of these markets, as well as the financial and hotel communities, Starwood also bought full-sized ads in The Wall Street Journal and USA Today.
Since each Tribute hotel will have its own individual story and image, company executives say that its overall branding strategy is rather complex. Yet this independent nature reflects its Millennial target market and should make them feel right at home when they're traveling far away from home.
Stay current on hospitality marketing. Contact MDG.
MDG, a full-service advertising agency with offices in Boca Raton and New York, NY, is one of Florida's top hospitality marketing companies and branding firms. MDG's core capabilities include advertising, branding, logo design, creative, infographic development, digital marketing, creative media planning and buying, radio and TV advertising, website design and development, email marketing, mobile marketing, content marketing, social media marketing, and SEO. To stay on top of the latest trends in hospitality marketing and advertising, contact MDG.