Is Your Business Making This Major Social Media Mistake?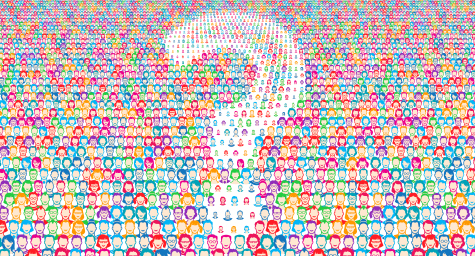 How often do brands respond to customers' social media messages? The answer is that companies rarely bother to answer. According to the latest Sprout Social Index, most brands ignore 88% of the social media messages they get from customers over a three-day span. Even though studies have shown the value and importance of social media for brands, most seem unwilling or unable to pursue a social media strategy. But companies can't afford to ignore social media, especially since poor customer service costs U.S. businesses $41 billion a year. And with the rising volume of social messages sent to brands from customers, it's never been more important for brands to respond to these social queries. MediaPost.com featured more from the study to show why brands need to start responding on social media.
Paying for Resources Instead of Paying Attention to Customers
The most recent edition of the Sprout Social Index examined 15 industry categories and found a sweeping need for faster and better social response. Companies around the world may be allotting more human, technological, and financial resources to their social media, but these gains have not been reflected in their social response to customers.
More Questions, Fewer Answers
According to the study, 40% of social media messages require a response from the brand. These customers have asked a direct question and they're waiting for an answer.
With the growing popularity and prevalence of social media, it's no surprise that the number of messages requiring a response has risen 110% since the last Sprout Social Index.
Despite the growing number of social queries, brands are more concerned with posting than replying. The study showed that the average number of a brand's social posts far exceeded their number of replies.
Some industries like the utilities, retail, education, and media/entertainment segments displayed the highest and fastest response rates, they all posted much more often than they replied.
Customers Fight Back at the Lack of Feedback
This widespread strategy of using social media for only broadcasting and promotion will eventually hurt and haunt them.
Ignoring customers' social queries can make them ignore the brand. The study showed that 40% of customers will leave a brand that doesn't respond to their social requests and become loyal to a competitor that gives better customer service.
The lack of brand response can cause customers to view the brand's social media efforts as extremely inauthentic. In contrast, similar research found that brands that consistently engage with customers on social media earn much greater customer loyalty.
Hopefully, these results will make brands in every industry ask themselves what it will take to start answering social messages. If they don't start responding, customers may respond by switching to their competitors.
Discover the value of social media response. Contact MDG.
MDG, a full-service advertising agency with offices in Boca Raton and New York, NY, is one of Florida's top branding firms. MDG's capabilities include print advertising, direct mail marketing, branding, logo design, creative, media buying and planning, radio and TV advertising, outdoor, newspaper, digital marketing, website design and development, online video advertising, infographic development, email marketing, video marketing, mobile marketing, content marketing, social media marketing, paid search marketing, and SEO. To learn about the latest trends in advertising and branding, contact MDG.