Study Shows Consumers More Open To Online Ads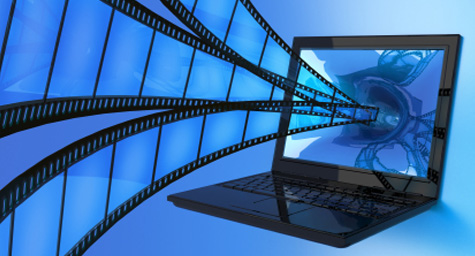 A recent FreeWheel study revealed that consumers are becoming open to accepting ads in exchange for free online video content. Adweek reported that viewers are increasingly tolerating the traditional television-break structure in their Internet video viewing.
According to the study, users would watch 81 percent of the ads placed in online programs, while people viewing video clips would only watch 59 percent of the ads. Those viewing video programs are realizing that a few online ads are well worth the value of watching premium content for free.
"If you want to watch professionally created, rights-managed content without having to pay a subscription fee, you're going to have to watch a few ads," said JoAnna Abel, the vice president of marketing at FreeWheel.
This new viewer attitude is expected to encourage content producers to adopt a television commercial-break structure in place of the outdated pre-roll approach to online ads, especially since 25 percent of viewers opt out of these pre-roll ads anyway.
In addition to monitoring Internet video streaming, FreeWheel also tracks mobile usage patterns and determined that Apple owns the market with 83 percent of video views made on its iPhone, iPod, and iPad devices. In fact, the explosive popularity of the iPad for video viewing has led experts to pronounce it the next third screen.
These findings should give content producers and marketers greater insight into the attitudes of online video consumers and help them gain the most value from their video efforts.
Read more in Adweek.
MDG, a full-service Florida advertising agency with offices in Boca Raton and New York, NY, specializes in developing targeted Internet marketing solutions, exceptional creative executions and solid branding and media buying strategies that give clients a competitive advantage.
Our core capabilities include print advertising, branding, logo design, creative, digital marketing, media planning and buying, TV and radio advertising, public relations, Web design and development, email marketing, blog development, point-of-purchase materials, social media marketing and SEO. View MDG's creative marketing portfolio.