Study Shows Customers Most Profitable from Search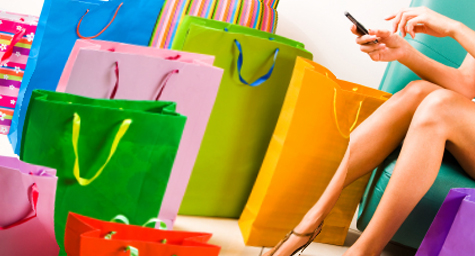 In e-commerce, the way a customer finds your business can have an impact on the total amount they spend over time. A recent study by Custora, a predictive analytics platform for e-commerce marketing, revealed that customers who found online businesses via search delivered the highest lifetime value, spending 54% above average. Cost-per-click (CPC) ads also performed well, directing customers that brought 37% above the average lifetime value to a business. SmallBizTrends.com featured additional details about e-commerce customer value.
Email marketing also proved its worth by delivering customers with 12% above the average customer lifetime value (CLV).
While the Custora study implied that social media brought a lower customer lifetime value to e-commerce businesses, marketer Gary Shouldis doesn't agree.
"Marketing to people on social media is usually a top of the conversion funnel activity while search and PPC customers are usually at the end of that conversion funnel, with wallet in hand," Mr. Shouldis explained. "Understanding where potential customers are in the buying cycle is important when creating your marketing plan."
Keep up with what's going on and producing results in search marketing. Contact MDG.
MDG is a full-service advertising agency and one of Florida's top creative ad agencies. With offices in Boca Raton, FL and New York, NY, MDG's core capabilities include branding, logo design, digital marketing, print advertising, mobile marketing, email marketing, infographic development, media planning and buying, TV and radio, outdoor, newspaper, video marketing, Web design and development, content marketing, social media marketing, and search engine optimization (SEO). To stay on top of the latest trends in marketing and advertising, contact MDG. To discover the tactics for making the most of search marketing trends, see MDG's white paper, "6 Search Marketing Trends for 2013 That Could Forever Alter the Landscape."