Study Shows Email Marketing Receives a Huge Response from Millennials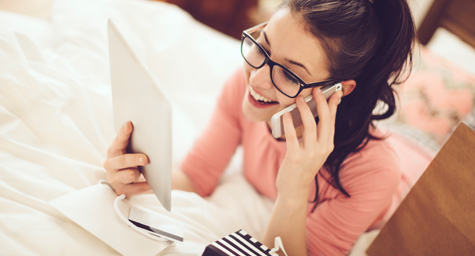 Millennials may be known for always using the newest forms of social media, but this generation is surprisingly open to old-school email. A new study on shopper behavior by Epsilon marketing revealed that 43% of Millennials are using email to find all kinds of products and services. Compare that to the mere 32% of shoppers of other ages using email for shopping purposes. As Millennials are reaching their mid-twenties and thirties, they appear to be growing up and discovering the trusted tactic of email marketing. Adweek.com shared results from similar Epsilon studies to show how Millennials spend their time when they're spending money.
Millennials Saving on Spending
Growing up in a struggling economy has shaped the shopping habits of Millennials. So in addition to opening more retailers' emails today, Millennials have displayed distinct savings patterns and preferences over the last six months, such as:
47% of Millennials have used more printable coupons than they have in the past.
In comparison, 34% of shoppers of other ages sought out printable coupons.
Nearly 56% of Millennials frequently relied on price-comparison websites.
In contrast, 51% used price-checking sites.
Almost 53% of Millennials redeemed daily deals more often.
In comparison, around 38% of other shoppers depended on these deals.
With their cost-conscious nature, today's generation of young adults is looking beyond the latest social media trends and discovering how email marketing may be one of the greatest digital developments.
Keep up with the latest trends in email marketing. Contact MDG.
MDG, a full-service advertising agency with offices in Boca Raton and New York, NY, is one of Florida's top branding firms. MDG's capabilities include print advertising, direct mail marketing, branding, logo design, creative, media buying and planning, radio and TV advertising, outdoor, newspaper, digital marketing, website design and development, online video advertising, infographic development, email marketing, video marketing, mobile marketing, content marketing, social media marketing, paid search marketing, and SEO. To learn about the latest trends in advertising and branding, contact MDG.