Study Shows Responding to Social Media Reviews is Key to Bookings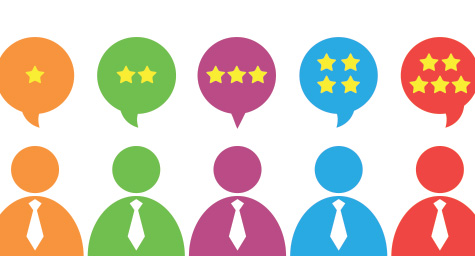 Hotels should now have a better view of online reviews after a study from Medallia showed that responding to social media reviews helped hotels boost their business. By engaging with guests who gave social feedback, hotels saw bookings rise twice as high and also raised their competitive standing and customer satisfaction rates. LodgingMagazine.com featured more from the study to show hotels why social media response to reviews is the answer for bookings and business.
The Rewards of Responding to Social Media Reviews
Even slightly more social engagement with reviews resulted in better bookings. According to the survey:
6.8 percentage points of occupancy rate growth from 50% more responsiveness
3.7 percentage point growth from 30% to 50% greater responsiveness
2.2 percentage point growth from 10% to 30% higher responsiveness
3.2 percentage point growth from a 1% to 10% rise in responsiveness
And the speed of these responses also made a major difference in a hotel's occupancy. The faster the response to feedback, the higher the rate of occupancy, as shown by these hotel rates:
52.3% average occupancy rate when responses were sent within a day.
49.3% occupancy rate when responses were sent in one to two days.
39.5 percent occupancy rate when responses were sent in more than two days.
Reputation is also on the line when responding to online reviews. Hotels with a better rate of social media responsiveness had a better social reputation that their competitors. The research revealed:
4.9 point advantage over competitors from a more than 50% response rate
2.7 point advantage from a 30% to 50% response rate
1.2 point advantage from a 10% to 30% response rate
1.2 point advantage from a 1% to 10% response rate
In addition, hotels saw an increase in customer satisfaction as another result of their social responsiveness. The study showed that hotels that responded to more than 50% of social media reviews saw their Net Promoter Scores (NPS) rise by an average of 1.4 points.
An Expert View on Responding to Social Media Reviews
"One notable aspect of these findings is that the responses are taking place at the property level," said Michael Morton, Best Western's vice president of member services. "Hotels already trust their frontline with in-person customer interactions, and this research shows that letting employees engage with customers online as well—armed with their first-hand knowledge of specific customer experiences—pays real dividends."
Stay up to date on the latest in hospitality marketing. Contact MDG.
MDG, a full-service advertising agency with offices in Boca Raton and New York, NY, is one of Florida's top hospitality marketing companies and branding firms. MDG's core capabilities include advertising, branding, logo design, creative, infographic development, digital marketing, creative media planning and buying, radio and TV advertising, website design and development, email marketing, mobile marketing, content marketing, social media marketing, and SEO. To stay up to date on the latest trends in hospitality marketing and advertising, contact MDG.