Study Shows That 39 Percent of Google Search Referrers Now "Not Provided"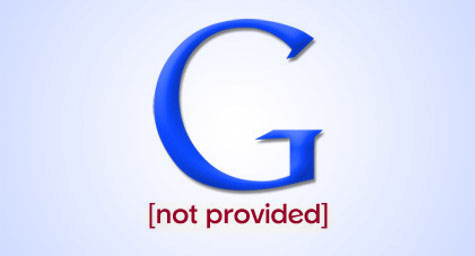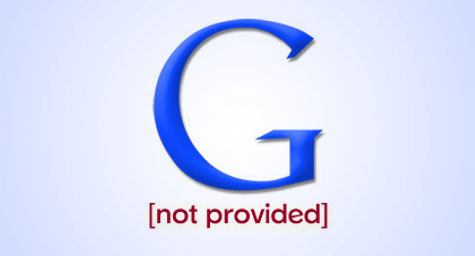 Google's recent decision to start encrypting search by default for its signed-in users has yielded some shocking results. A new study conducted by Optify revealed that 39 percent of search traffic from Google to websites has search terms withheld. When users affected by Google's encryption searched for certain omitted terms, a "Not Provided" response appeared instead of the search-specific results. SearchEngineLand.com offered details on the study that scrutinized this search selectivity.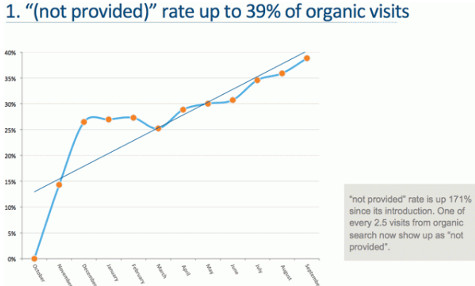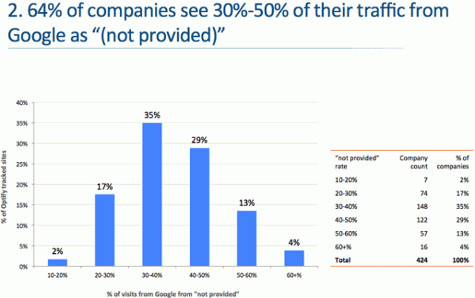 The study included an analysis of more than 400 websites, over 17 million site visits, and in excess of seven million referring keywords. According to the findings, one out of every two-and-a-half visits from organic search appeared as "Not Provided," which indicated a 171 percent increase in the number of these "Not Provided" results since Google's search encryption began.
Just as worrisome as individuals denied access to certain websites is the devastating impact upon those omitted businesses. Surprisingly, 64 percent of companies have had one-third to one-half of their traffic from Google halted by this "Not Provided" response. On the high end of the spectrum, approximately 60 percent of search traffic has been withheld to a whopping 13 percent of companies.
While there is no clear answer on whether this withholding is intentional or accidental, Google's search encryption is an issue that needs to reviewed and resolved in order to ensure the sanctity of search.
To learn more about the power of search marketing, contact MDG today at 561-338-7797 or visit www.mdgsolutions.com.
MDG, a full-service traditional and digital marketing agency with offices in Boca Raton, FL and New York, NY, specializes in developing targeted Internet marketing solutions, exceptional creative executions and solid branding and media buying strategies that give clients a competitive advantage. Our core capabilities include branding, logo design, creative, digital marketing, print advertising, direct mail marketing, media planning and buying, TV and radio, video, digital marketing, Web design and development, email marketing, social media marketing, search marketing, and search engine optimization (SEO).
Read more at SearchEngineLand.com.