Study Shows That Email Marketing Delivers Revenue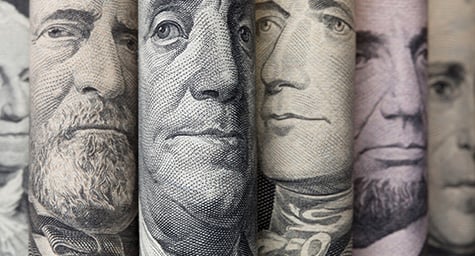 Marketers were a sent a clear message about the value of email marketing in the recent "The Value of Multichannel Real-Time Segmentation" report by The Relevancy Group. It revealed that marketers who used real-time multi-channel data in their email campaigns earned almost three times more revenue than marketers who didn't use such data. In addition, their revenue rose even higher with the use of automation pushes. These were just a few of the findings from the report that showed how email marketing really pays off. MediaPost.com featured further highlights to help marketers receive greater revenue and results.
The Effect and Effectiveness of Email Marketing
According to the report, a whopping 91% of marketers consider email to be the most effective channel for driving revenue. When combined with automated customer lifecycle messaging, email marketers are generating 133% higher revenue than their peers not using such practices.
Email Opens Up Targeting Opportunities
Today, more and more marketers are using consumer behaviors to target their emails. Since email connects a consumer's identity across marketing channels, it provides an abundance of data on their online and in-store behaviors. This allows marketers to leverage their actions and interactions to prompt the delivery of real-time, targeted emails.
The Conversion to Data-Driven Models
The report showed that a growing number of email marketers are relying on data-driven tools and tactics. In fact, 40% of marketers said that analytical services were the most valuable to help them structure both measurement and attribution models.
What Email Marketers Hope to Receive
While email has opened up new opportunities for marketers, many survey respondents said their current challenges were preventing them from fulfilling their marketing potential. These challenges included:
Around 75% of marketers lack the tools to centralize cross-channel customer data and identify customers from individual records. This prevents them from leveraging all marketing touchpoints.
79% of marketers don't have access to multichannel attribution models. This affects their ability to make informed media buying decisions.
56% of marketers would like to consolidate their vendors across marketing channels, but their marketing is segmented among multiple departments.
Almost 25% of marketers don't have sufficient staffing resources.
The report clearly shows that marketers agree that email continues to prove its marketing value. And with the addition of tools and technology, there's no limit to the effectiveness of email marketing.
Get the latest updates on email marketing. Contact MDG today at 561-338-7797 or visit www.mdgsolutions.com.
MDG, a full-service advertising agency with offices in Boca Raton and New York, NY, is one of Florida's top branding firms. MDG's capabilities include print advertising, direct mail marketing, branding, logo design, creative, digital marketing, media buying and planning, radio and TV advertising, website design and development, online video advertising, infographic development, email marketing, mobile marketing, inbound marketing, content marketing, social media marketing, paid search marketing, and SEO. To learn about the latest trends in advertising and branding, contact MDG today at 561-338-7797 or visit www.mdgsolutions.com.